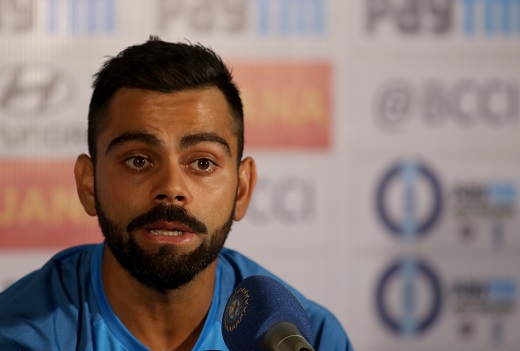 London: Sri Lanka scripted a memorable win against India as they chased the highest ICC Champions Trophy total and beat the Virat Kohli-led side by seven wickets and eight balls to spare at the Kennington Oval, here on Thursday.
"It's one of the top wins for us. It was a fantastic wicket. The bowlers did brilliantly to restrict India to 321. It's a very chaseable target," Mathews said, adding, "I tried to hit as many balls in the nets as possible. It makes you feel good and that helped me come back from injury. It wasn't easy for Gunathilaka to walk into the side and bat like how he did."
Praising Kusal Mendis, Mathews said he is a great player. "Kusal Perera also batted really well. Those partnerships were crucial. It's a must-win game for all of us in the group. Not many people expected us to win and that took a lot of pressure off us," said Mathews, adding that the second-wicket partnership was the turning point of the match. "They set us the platform."
Meanwhile, giving credit to the Sri Lankan batsmen, Indian skipper Virat Kohli said that the Lankans batted really well. "We felt we had enough on the board. We trusted out bowlers, but Sri Lanka were pretty good. They kept the momentum through the innings, they picked their areas to hit and executed really well," Kohli said.
"There's always hindsight. I thought we bowled decently. But when you don't execute properly, there is always food for thought. Here you have to give credit to the other team," added Kohli.
Kusal Mendis, the Man of the Match for his 89 off 93, said, "It was a very good wicket. India had a good start with Dhawan making a hundred. But for us, Danushka supported me very well. It was my first game against India and I'm happy to have contributed. I feel very bad about causing Danushka's run out."