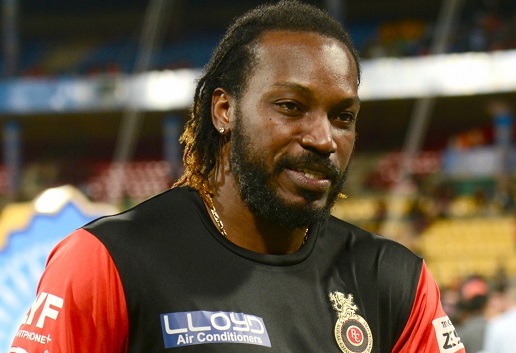 New Delhi: Star West Indies batsman Chris Gayle said on Monday that India will have the edge when they take on arch-rivals Pakistan in a much anticipated group match at the upcoming Champions Trophy cricket tournament.
The 37-year-old made it clear that both India and Pakistan are his favourites for winning the eight-nation tournament which starts from June 1 in England and Wales.
"That will be the biggest match of the tournament and to be frank that's my two teams as well. So, it will be a nice match. And yes, India is holding an edge against Pakistan when it come to an ICC event," Gayle told reporters in a promotional event.
"In white ball cricket, you cannot call for one team. Everyone will have a chance, especially in England where the conditions will be different. So, you have to see the conditions before you can pick that one team as your favourite," he added.
The eight-team tournament will be played in June, with defending champions India pooled with South Africa, Pakistan and Sri Lanka in Group B.
India have not played outside the sub-continent for the last eight to nine months, so it should be a tough task for Indian batsmen to adjust to foreign ground and weather conditions.
But Gayle clarified that Indian batsmen will not struggle in England as they have played there earlier and are familiar with the conditions.
"No, I don't think that. Indian batting line is superb and experienced as well. The good thing is that everybody has played in England," the explosive opener said.
Playing for Royal Challengers Bangalore (RCB) in the Indian Premier League (IPL), Chris Gayle has this season failed miserably with the bat unlike earlier editions of the tournament.
In the nine league matches that he has played this year, Gayle has scored only 200 runs.
"This is cricket and these things do happen. Last year we were fantastic but this season we failed to click in unison. In this edition, we were struggling in all departments, so all we can do is rebuild as an individual and will regroup again for the next season," Gayle added.
Fellow West Indies star Sunil Narine has been in great form with the bat in this year's IPL. Primarily an off-spinner, Narine has been employed as an opener by the Kolkata Knight Riders and the move up the order has done wonders for his form.
The 28-year-old has scored 214 runs from 14 matches, including the fastest ever half-century in the IPL when he plundered 54 runs off a mere 15 balls against Royal Challengers Bangalore.
Commenting on Narine's form, Gayle said: "Sunil is doing great. It's good to watch him like this. I love how he is hitting those sixes. So, no tips from my side."