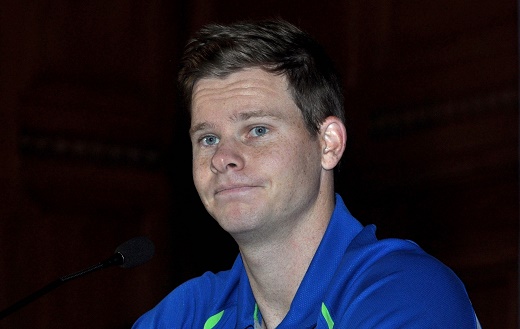 Pune: After guiding the Rising Pune Supergiants to a thrilling last over victory in their 2017 Indian Premier League (IPL) opener against the Mumbai Indians, skipper Steve Smith said the venue or pitch conditions do not matter when a batsman is in form.
Needing 13 runs in the final over, the Australian took the onus and used the long handle to good effect to guide his team to a superb seven-wicket victory at the Maharashtra Cricket Association stadium here on Thursday.
"Form is form anywhere, I guess, so you got to make the most of it when you're hitting the ball well. It's a nice place to bat at Pune. Fortunate to get over the line in the end," said Smith, who blasted an unbeaten 54-ball 84.
"It was nice to hit a couple of sixes to win the game. It was one of those wickets where it was hard to find timing as soon as you come in," he added.
The 27-year-old also praised South African leg-spinner Imran Tahir for putting the brakes on Mumbai's scoring rate with three quick wickets.
"Tahir was magnificent, probably called him on a little bit earlier than I would have liked to. Taking wickets through the middle overs was helpful and probably helped us in the end as well," he said.