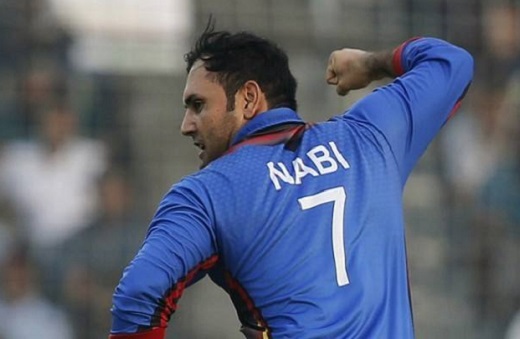 Hyderabad: Afghanistan's all-rounder Mohammad Nabi and leg-spinner Rashid Khan are aiming to make the most of the opportunities during their stint with Sunrisers Hyderabad as they are preparing for their debut in the Indian Premier League (IPL).
Nabi and Rashid were roped in by the defending champions during the auctions for Rs 30 lakh and Rs 4 crore respectively.
"It is a huge opportunity for both of us. We have a great coaching staff here with the Sunrisers Hyderabad. I am looking forward to working closely with Muttiah Muralitharan and it is going to help me a lot. Just being with names like Yuvraj Singh, David Warner and Kane Williamson gives me a different thrill," Rashid was quoted as saying by IPL's website on Monday.
"I can learn a lot by sharing the dressing room with such legends of the game. Hopefully we can take a lot of positives from this tournament and take it back home in Afghanitsan and become better cricketers," the 18-year-old added.
Nabi, the Afghanistan veteran, wants to learn from top professionals how they handle pressure.
"This is the world's biggest T20 league and everyone is going to be watching. How you handle pressure and maintain composure under pressure situations will be of prime importance. It is an opportunity for both of us to observe the big players from close quarters and see how they handle pressure situations. This is going to be a huge learning curve," he elaborated.
"It is an honour for both of us to have been selected in the IPL. Everyone was waiting for the auction when we were named in the IPL auction pool. We were in Zimbabwe at that time and it was early in the morning when we switched on our TV sets to catch a glimpse of the auction and see if we would be selected," he added.
"When I was picked up by the Sunrisers, my joy knew no bounds. It is a very big achievement for me and my teammate here. It is a huge moment for Afghanistan cricket. The reception back home was brilliant. It is a dream come true for me to be a part of this league."
Nabi also asserted that young Rashid has all the componenets of being a hit in this edition of the IPL. He can be deceptive with his subtle variations and there are a few members in the Afghanistan squad who still can't read him off the hand," he said of Rashid.
"Even the wicket-keepers have a tough time picking his deliveries. I feel he is going to be a key component in this IPL."