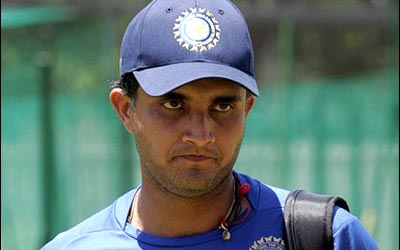 New Delhi: Former Indian cricket skipper Sourav Ganguly hopes that the current Test team, which recently clinched the Border-Gavaskar Trophy by defeating Australia 2-1, has the potential to win anywhere.
Ganguly said he enjoyed seeing the journey of the players like Lokesh Rahul, Umesh Ydav and Ravindra Jadeja, who gained the confidence and matched with experienced players like Virat Kohli and Ravichandran Ashwin.
In a highly successful home season, India won 10 matches, lost one and played two draws as they held on to the world No.1 spot in world Test cricket rankings.
"Having watched the last 13 home Tests, I hope Virat and his team really has the potential to win anywhere -- in or outside India," Ganguly wrote in his column in International Cricket Council's (ICC) website on Friday.
"Virat will consider himself lucky as I don't recall any Indian captain and his team having an opportunity to play as many as 13 Tests at home in a single season. You still have to win a game, even at home, but we all knew India would win at least eight Tests, and they won as many as 10, missing out on a sure win in one, saving one and losing one," the former skipper added.
"More than the results, I enjoyed the journey, watching how players like Rahul, Ravindra Jadeja and Umesh Yadav gained in confidence and matched the two champions, Virat and Ravichandran Ashwin," he added.
The 44-year-old tipped Cheteshwar Pujara as the batsman who will be most critical to India's successes abroad. The Saurashtra right-hander is known to bind the innings together and has the capability to grind it out under tough conditions -- the traits maximum required in red-ball cricket.
"The one who stood out was Cheteshwar Pujara. I remember when he was dropped for a Test in the West Indies last year, I had said Pujara was a special batsman and shouldn't have been dropped," Ganguly recalled.
"A small matter of 1,316 runs have come from his bat this season and Pujara will be the most critical for Virat when India start travelling outside of the sub-continent," he added.
Talking about the Dharamsala Test, which according to him was the highlight of the season, Ganguly said beating Australia in the situation which favours them most will bring new twist to Kohli's captaincy.
"I was sitting at home around lunchtime on Day Three when Australia began its second innings. Over the next hour or so, I watched such a great piece of fast and hostile bowling by the two Indians, Umesh Yadav and Bhuvneshwar Kumar. The way they got the Australians hopping and succumbing to the pace, I am so pleased for Virat," the Kolkata batsman said.
"The most memorable win came in conditions actually tailor-made for the Australians more than the Indians. The fact that India beat the Aussies at their own game will surely give another twist to Virat's captaincy," he added.
Ganguly also commented on Anil Kumble's coaching, saying that his former captain's coaching is very decisive like his bowling.
"When the BCCI appointed a three-member panel that had (Sachin) Tendulkar, Laxman and me to help in the process of selecting a coach, Anil's vision was as decisive as his bowling used to be. He wanted India to win in India obviously, but outside of India too. And while he knew it was easier said than done, his assessment of the situation was superb," Ganguly said.
"With him, I hope the spinners, who generally always do pick wickets by the bucket loads in India, contribute to the team's success when they travel abroad, just like Anil and Bhajji (Harbhajan Singh) did. That would fit the last riddle in the jigsaw puzzle Virat and his team will hope to solve," he added.