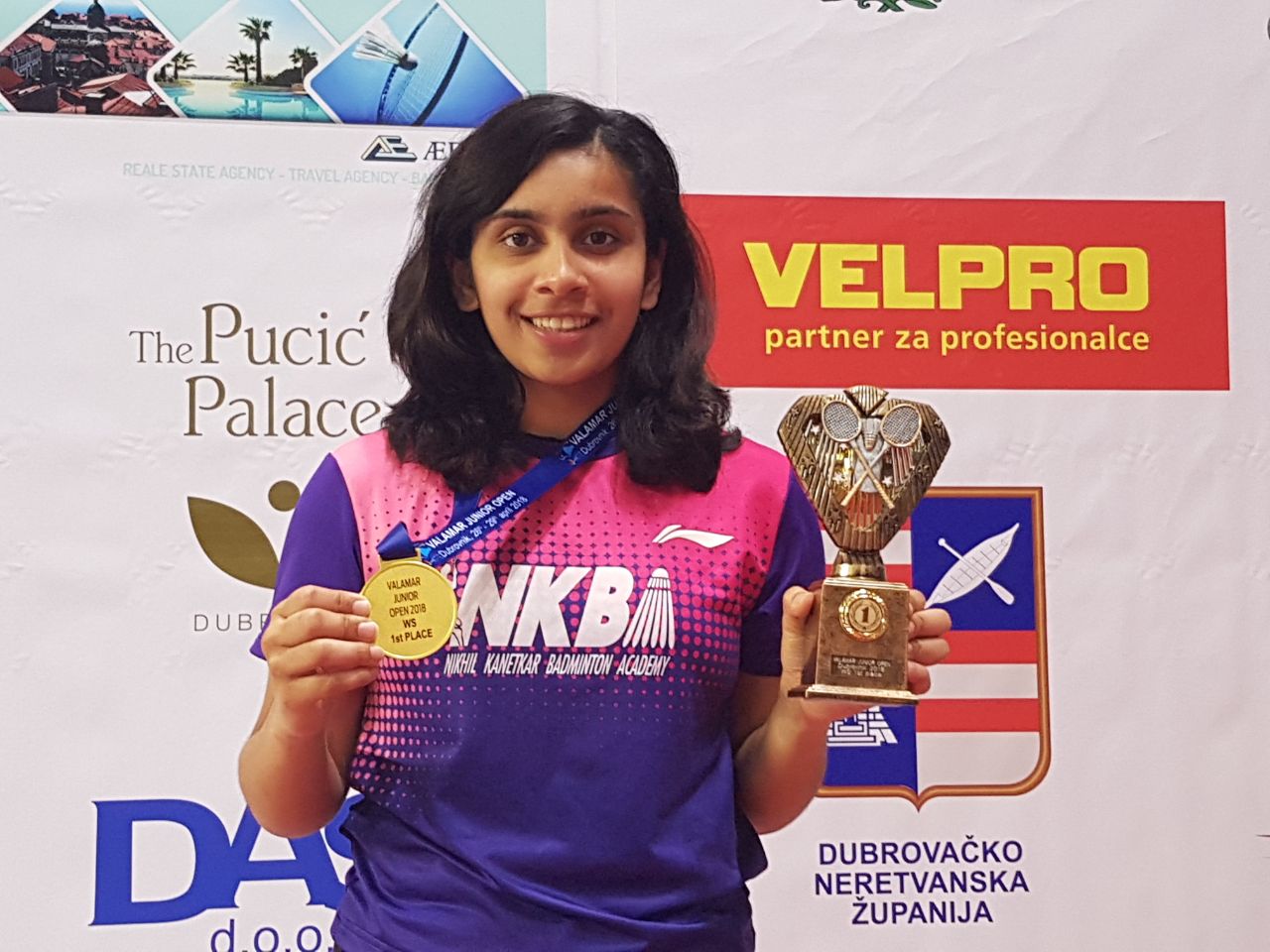 City-shuttlers Purva Barve and Sukant Kadam achieved one-of-a-kind feats emerging on top in Croatia and Uganda respectively this weekend.
World No. 15 & No.4 seed Purva bagged her third international title in-a-row claiming the Valamar Junior Open 2018 at Dubrovnik. Earlier, the 19-year-old lifted the Cyprus & defended the Israel crowns.
Likewise, World No. 2 and top-seeded Sukant finished with a three-medal haul, which includes a double-gold (men's singles – 'SL 4' and doubles – 'SL3–SL4') and a bronze (mixed doubles) in the Uganda Para-Badminton International at Kampala.
At Croatia, Purva put out No.2 Reka Madarasz (Hungary) 22-20, 16-21, 21-16 in a 50-minute summit-clash encounter. Her win over Reka was the second this year having beaten her at the Dutch Junior 2018 earlier.
Interestingly, in the semis, the NKBA trainee, toppled another Hungarian - top-seeded Vivien Sandorhazi (Hungary) 21-19, 27-25 in a 40-minute dual that included a 52-point second game battle.
Victory in Croatia helped Purva extend her winning streak to 18 matches at international level. Overall Purva claimed her fifth title of her career after winning the Italian and Israel titles in 2017,
In other rounds she downed Marija Sudimac (Serbia) 21-14, 21-13 in the last-8, Hasini Nusaka Ambalangodage (Sri Lanka) 21-15, 21-11 and Tallulah Sharleen Van Coppenolle (Czech Rep.) 21-13, 21-13 after getting a bye in the opening round.
At the Lugogo Indoor Stadium, Kampala, Sukant made personal history by defending his men's singles title win a straight game win over Guillaume Gailly (Italy) 21-5, 21-18in 17 minutes. Incidentally, it was Uganda in 2017 when he won his maiden international gold medal.
The Sangli-born shuttler added another gold to his kitty bagging the men's doubles in company of another NKBA trainee Umesh Kumar). The No.1 seeded Indian put an end to No.3 pair Rafio Oyebanji Bello / Chukwuebuka Sunday Eze (Nigeria) 21-10, 21-12.
Sukant's third medal came in the mixed doubles event. Playing as a scratch combination in company of Khadija Khamuka, the duo's run was cut short by Rafio Oyebanji Bello/ Chinyere Lucky Okoro (Nigeria) 19-21, 19-21 in the semi-finals.
In his campaign at Uganda, Sukant played out a whopping 15-match schedule, with only the semi-final mixed doubles loss being the blemish.
Uganda's success for Sukant meant reaching three successive finals includes Dubai and Spain which earned two gold and one silver medals.