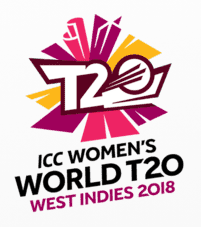 Riding on the support of fans in the Caribbean, the ICC Women's World T20 2018 is set for a grand finale in Antigua on Saturday. All three venues have seen enthusiastic crowds, and a strong turnout is expected for the final as the Sir Vivian Richards Stadium will host Australia and England.
The tournament has seen an unprecedented surge of fans in a festive atmosphere with grounds filling up even for matches not featuring the home side. The opening day saw 6,483 people turn up for a triple-header while the two games played on 16 November at the Daren Sammy National Cricket Ground in Saint Lucia, between England and South Africa and then the Windies and Sri Lanka, saw more than 5000 people attend, a whopping number considering the low population of the host town.
The semi-finals of the tournament beat both those marks, with the official crowd-count at the Sir Vivian Richards Stadium standing at 8,916 and reflecting the growing popularity of the women's game.
ICC Head of Events, Chris Tetley: "Attendances at the ICC Women's World T20 2018 matches so far have been excellent and have clearly demonstrated the passion and enthusiasm for women's cricket.
"Women's cricket, in this case in the T20 format, is going from strength to strength and I am delighted that the cricket-loving public in the Caribbean have embraced this event with a style and vibrancy that is only possible in this part of the world."
With this support as the backdrop, Australia and England will meet in the final of the ICC Women's World T20 for the third time. Australia are gunning for a record fourth title, while an England victory would see them hold both T20I and ODI world titles at the same time, a feat they previously achieved in 2009.
Australia will look for a strong start from wicket-keeper Alyssa Healy, who has 203 runs in the tournament, and needs 55 more runs to overtake her captain Meg Lanning's record for the most runs in a single edition of the ICC Women's World T20. With the ball, Ellyse Perry has proven effective even on slow surfaces, and stands on the cusp of becoming only the second woman to take 100 T20I wickets.
England will be happy that their batters had a good hit against India, but their bowlers have really punched above their weight. In particular, left-arm spinner Kirstie Gordon has been impressive. Gordon is the joint second-highest wicket-taker in the tournament with eight scalps, and has shown match-winning credentials in just her first tournament.
The two captains spoke to the media ahead of the summit clash. Excerpts are shared below, and full video interviews and transcripts can be found on the Online Media Zone.
Australia captain Meg Lanning :
"I thought we played well (in the semi-final). But at the same time, we were very, very clear that we had one more step to go. We've given ourselves the chance, I guess, but we need to make sure we get the job done tomorrow night.
"I didn't feel great batting out there in the middle last night, sort of scratching around a little bit. But I guess it was a good partnership there with Midge (Alyssa Healy) to get us to a pretty competitive total there. I feel like I'm hitting the ball well. It was nice to spend some time out in the middle yesterday. But (I'm) looking to improve on that tomorrow.
"I'm just really excited to be playing in a World Cup semi and now a final. This is why you play the game. You want to be involved in games like this. We've spoken a lot as a group about enjoying our cricket and really having a smile on our face and just embracing the opportunity that we've gotten. We wanted to do that again yesterday, and that's what we'll be doing in the final as well."
England captain Heather Knight:
"It's a real achievement, I think especially (considering) the inexperience we've brought to this tournament, and the girls are massively excited. It's probably not been the smoothest ride to get to the final, but the main thing is we're here and we've got another opportunity to have a shot at winning a global trophy again and what an achievement it would be, how special it would be, if we could be double white-ball champions.
"We look back at 2009, and that's a quality team in the history of women's cricket, and we spoke about that team, some of the girls were obviously involved in that, and we talked about emulating them, about the opportunity to do that. It doesn't come around very often, and I guess as a team it's our chance to really cement ourselves in history as a brilliant white-ball (all-)format team."
"I think you can't really ignore that it's the old enemy, can you? It's probably the two best teams in the world historically over the last few years, and we've had some amazing games of cricket recently. We had the Ashes series we drew out in Australia and a really good T20 series out there for us, where we won 2-1, and the game to finish off the series was a real thriller. So all history suggests it's going to be a really good game, really tight game."
The Final:
Australia v England - 20h00, Sir Vivian Richards Stadium, Antigua and Barbuda