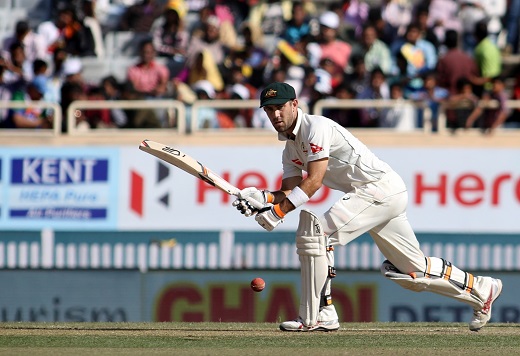 Melbourne: Hot on the heels of his patient 104-run knock in the third Test at Ranchi, Australian batsman Glenn Maxwell on Tuesday got support from vice-captain David Warner, who felt the Victorian could be the team's next all-format superstar batsman.
Maxwell scored his maiden Test match century in the third Test against India to become just the second Australian alongside Shane Watson to hit a hundred in each format of cricket.
"For Maxi, it's about just doing the basics right," Warner told www.cricket.com.au here.
"Keep doing what he does best at training. The hundred he scored was fantastic and phenomenal and a great boost for him. I think you look at the Twenty20 in Sri Lanka (last year), when he scored the 100 there, I think he's got it in his head that he knows he's got the capacity to do that, to take games away from teams," Warner said.
"To come out here and fight like he did and bat time, it should say to him he can play this format. And looking forward and down the future, hopefully he can keep playing (Test cricket) for a long time," he added.
Maxwell, known for his wide range of shots in the shorter formats of the game, said after the Ranchi Test that he wants to play well in all formats consistently.
"Hopefully, it just ticks something inside that I can continue to be consistent," Maxwell said.
"That's always been the biggest thing. The coaches, selectors have always wanted is consistency. If I can keep producing long innings ... batting long periods of time and building partnerships with other players, that's going to go a long way to firstly holding my spot but secondly winning games for Australia."
India will take on Australia in the fourth and final rubber in Dharamsala from Saturday.