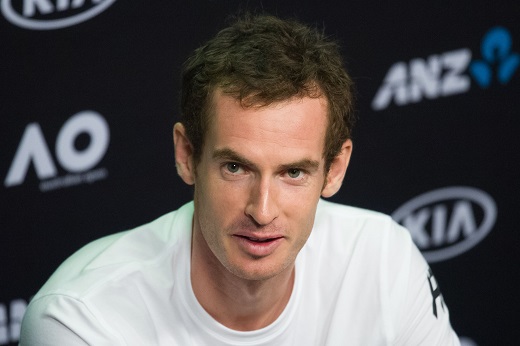 Rome: Defending champion Andy Murray was eliminated from the 2017 Italian Open, losing 6-2, 6-4 to Fabio Fognini in a second round match.
The Scotsman and current world No. 1 took the title in Rome last year without losing a set, but has yet to return to top form after coming back from an elbow injury, reports Efe news agency.
Italy's Fognini, who is ranked 29th in the world, was the clear favorite among the crowd at the Campo Centrale on Tuesday.
The 29-year-old underdog broke Murray's serve early and jumped out to a 4-0 lead on the way to winning the first set 6-2.
The 30-year-old Murray trailed 1-4 in the second set before breaking Fognini's serve and battling back to 5-4, but the Italian hung on to win the set and the match.