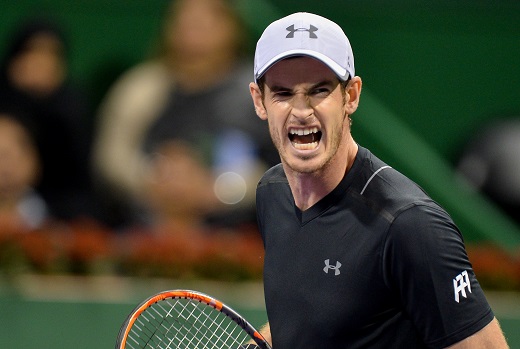 Madrid: Briton Andy Murray continued to lead the men's Association of Tennis Professionals (ATP) world singles rankings released on Monday.
Serbian Novak Djokovic came in second, followed by Swiss Stan Wawrinka and Roger Federer, respectively, reports Efe.
Spaniard Rafael Nadal, who defeated Austrian Dominic Thiem on Sunday to secure his 10th Barcelona Open title, remains in fifth place.
The current ATP rankings and point scores are as follows:
1. Andy Murray (UK) 11,870 points
2. Novak Djokovic (Serbia) 8,085
3. Stan Wawrinka (Switzerland) 5,695
4. Roger Federer (Switzerland) 5,125
5. Rafael Nadal (Spain) 4,735
6. Milos Raonic (Canada) 4,165
7. Kei Nishikori (Japan) 4,010
8. Marin Cilic (Croatia) 3,565
9. Dominic Thiem (Austria) 3,535
10. David Goffin (Belgium) 2,975.