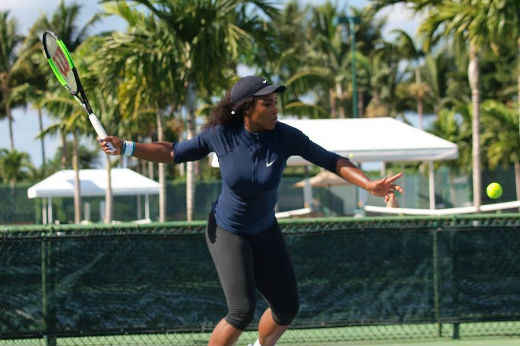 The women's singles competition at the Australian Open has witnessed many great talents since its very beginning. Tennis legends like Steffi Graff, Magaret Court, Serena Williams and others have given the tournament the touch of elegance and talent combined together. Let us look at the top 5 single's women winners of the "Happy Slam" and dive into the nostalgic history of the Australian Open.
5. Stefi Graf - The German legend who holds the record for the most Grand Slam titles was a rock solid player at the hard court. She won the tournament a total of 4 times, in which from 1988 to 1990 she won the title each year. Her final win was during the 1994 Australian Open where she beat Arantxa Sanchez in the finals.
4. Evonne Goolagong Cawley - Australian great Cawley is in the top 15 all time list of most grand slam wins. She has won more than 80 single's titles, which includes four Australian Open Grand Slam wins. She won the tournament four years in a row and made her name shine across the world.
3. Serena Williams - Currently active tennis star player of America, Serena Williams has won the yearly trophy 6 times and will look to surpass Nancye Wynne's record this year. 2003 was the year where she won her first Australian title and since then she hasn't looked back.
2. Nancye Wynne Bolton - Former world No. 4, Nancye Wynne won the Australian Championship a record 6 times only behind Margaret Court's record. She was a dominant force during her time when the tournament was played only between the amateurs before the Open era started.
1. Margaret Court - One of the most successful tennis players in the history of the sport won the tournament a total of 11 times. The decorated player from Australia was a former world No. 1 and her success has yet to be replicated by anyone in the hard court.
Also Read :Milos Raonic beats Muller, advances to third round of Australian Open