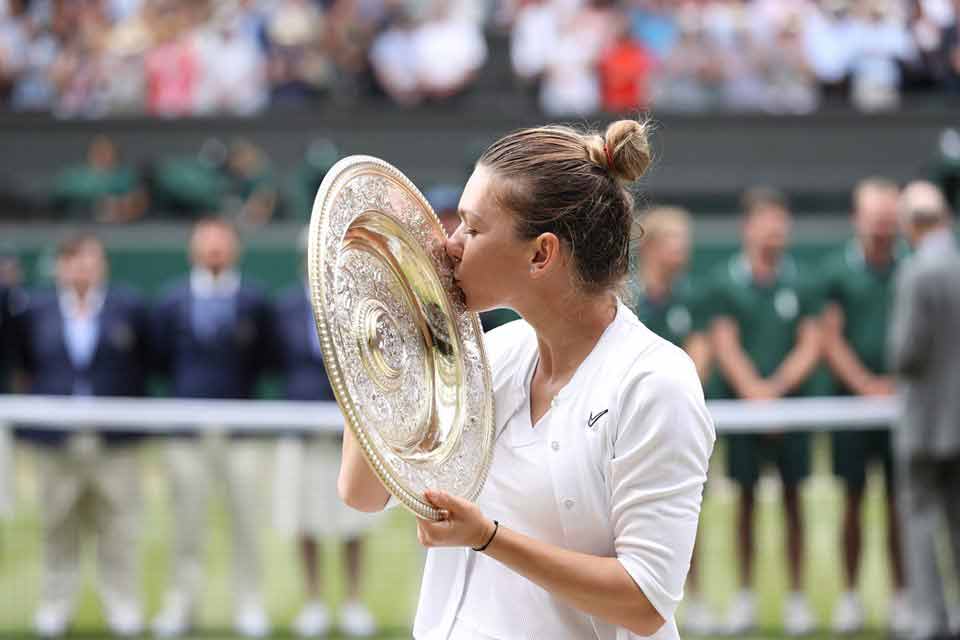 London: Simona Halep got the better of Serena Williams 6-2, 6-2 in just 56 minutes to win the Venus Rosewater dish and become the ladies' champion of Wimbledon 2019, here on Saturday.
The No.7 seed played the tennis of her life against Serena - who was going for a record-tying 24th Grand Slam crown - and claimed the victory to become the first Romanian woman to win at Wimbledon. Halep broke the big-serving Serena four times in two sets, and saved the only break point she faced.
"When I started the tournament. I talked to the people from the locker room that my dream is to become a member here. So today it's real and I'm really happy," she said in the press conference.
"I never thought – I'm very honest – I never thought that I'm able to win on grass with all these players that are very tall and serving with a lot of power. But this year, I started to feel the game more and more. I started to feel safe on court, which helped me a lot to believe," she said.
"I knew that I have to be aggressive, being 100 per cent for every ball," she said, "that I don't have to let her come back to the match because she's so powerful and so strong. She knows how to manage every moment. So I knew that I have to stay there, which I did pretty well today. I'm very sure that was the best match of my life. Also on grass against her is never easy. So I'm really proud of my game of today and the whole tournament," said Halep.