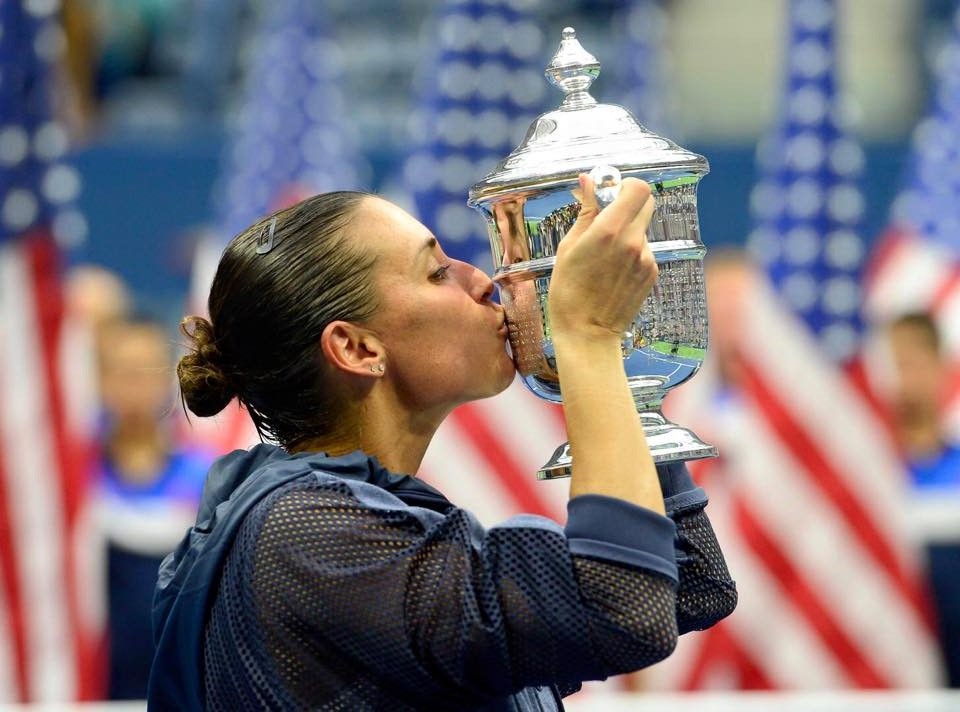 New York: Nobody had expected them to reach the US Open finals but they did the unthinkable, routing the biggest names in the game to set a final clash If Flavia Pennetta got the better of No.4 seed Petra Kvitova and No.2 seed Simona Halep in the quarters and semis, and Roberta Vinci pulled off one of the biggest upsets of the Open by beating World No.1 Serena Williams.

And when they met for the title clash Saturday, they did not leave anyone disappointed. The first set was a cracker as after Pennetta took an early 4-2, Vinci came back strong to take it to a tie-break which she eventually lost 7-6 (4).
The second set was lot easier for Pennetta, who raced out to a 4-0 lead. Though Vinci won one of the breaks back, the deficit was too much to overcome. Pennetta easily served the match out to win her first Grand Slam singles title.
Pennetta finished the match with 28 winners and 22 unforced errors, but her second set was significantly cleaner with 11 winners and just three errors.

Vinci said after the match that though she lost the match, she was happy for Flavia. "The past 24 hours I've had a lot of things on my mind, and I was a little bit tired, especially in the first set. But I lost in the finals - I'm really happy, and of course really happy for Flavia," she said.

Pennetta meanwhile, said that before this tournament she never thought she would come so far. ""I'm really happy right now. I have to say, before this tournament I never thought I'd be so far. I never thought I'd be the champion here. It's amazing when big surprises like this happen," she said.

But then she surprises the crowd by announcing that she was retiring from professional tennis after 15 years on tour. "Before I started this tournament, one month ago, I made a big decision in my life. And this is why I would like to say goodbye to tennis. I'm really happy. So this one was my last match at the US Open and I couldn't think to finish a better way," she said.