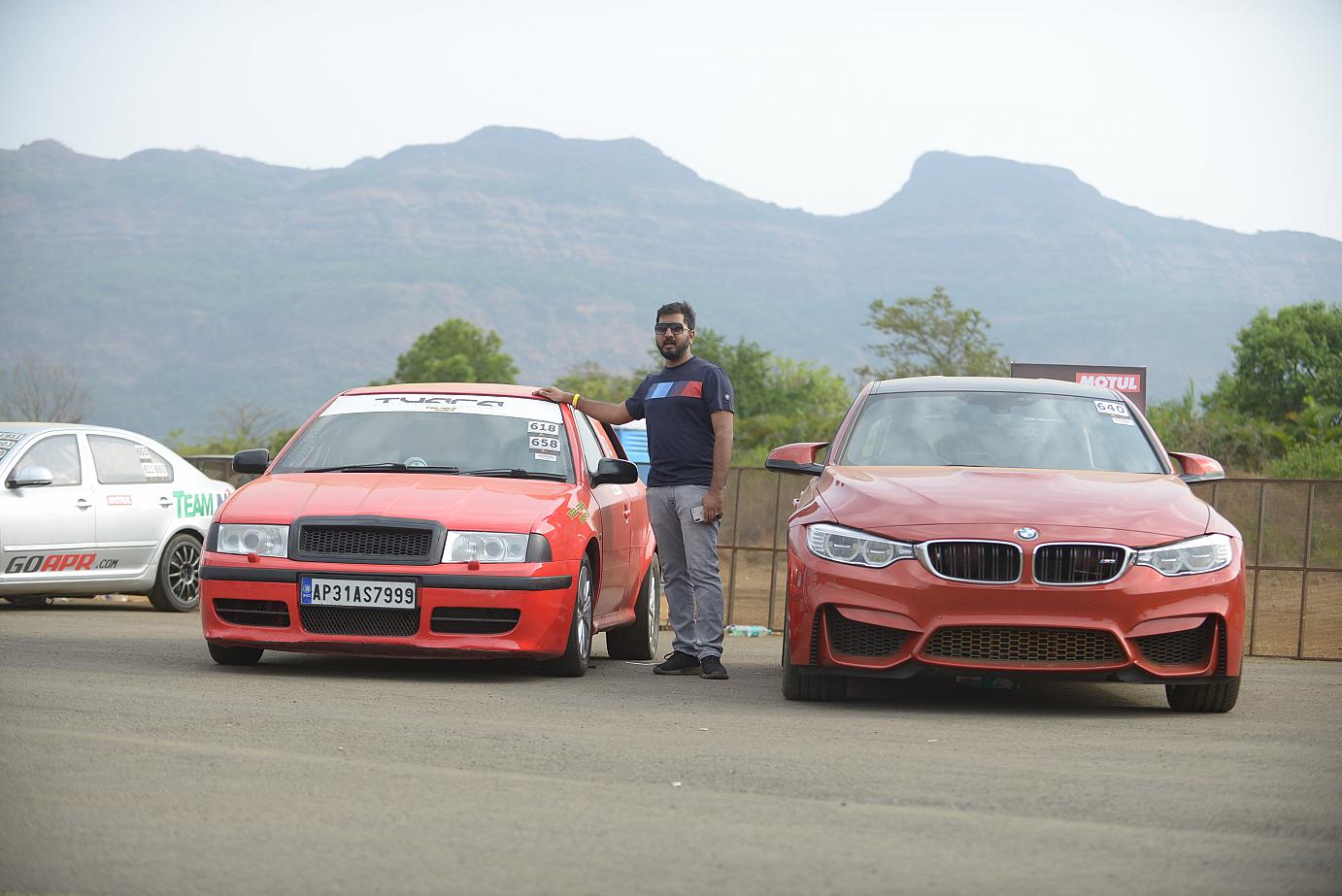 Rishad Dadachanji and Stephen Pachigalla drove the 'Fastest Cars' of their respective sections to top proceedings in the four wheeler section in the sixth edition of The Valley Run, held at the picturesque Aamby Valley air strip situated on the outskirts of Lonavala this weekend.
Mumbai's Rishad pushed his Lamborghini Huracan to clock 10.849s in the J Class - Unrestricted Class, which also turned out to be the fastest time of the event and thus earned him the 'Fastest Foreign Car' title.
Among Indian cars Vizag-based Stephen Panchigalla clocked 13.366s in his Skoda Octavia in the same J Class, which was run jointly for both Foreign and Indian cars,to ended up as the 'Fastest Indian Car.' Of the day.
Both Rishad and Stephen's final time (FT) was logged in the Open round.
In a twenty-five race-order day at the Valley Run Mumbai drivers stamped their authority in 18. The others to ascend the podium was; Stephen (Vizag) who also topped in the G2 Class; Shrikant Khandare (Raigad; K4 Class); Junior Braganza (Goa; K5 Class); Vivek Ramchander (Bangalore; K6 Class); Tanmay Ugale (Pune).
Rishad all through the weekend was consistent, which can be realised from the two sub-11 second runs he had over the quarter-mile stretch in the H3 Class and the I2 & I3 (Merged) Class wherein he clocked 10.962s and 10.973s respectively. His best was later bettered by .113s in the J Class which stood best in the event.
Interestingly, Rishab along with Anant Pithawalla had the distinction of winning three classes. Ananth representing Team N1 topped in the A7, B6 and G1 Classes' respectively in his Skoda Laura and Octavia respectively.
Among the female participants Mumbai's Jhanvi Bhavsar in her BMW 525D clocked 14.892s in the K7 Class to earn the distinction to be 'Fastest Driver – Female.'
The event, promoted by Elite Octane Inc., received a whopping 475 entries from Delhi, Hyderabad, Bangalore, Kolkata, Gujarat, Surat, Indore, Mumbai and Pune and was supported by Sportscraft, the Race Management Partner with sanctions from the FMSCI, the governing body of motorsport in India.
The event overall had some of the country's fastest motorcycles and top racers were present at this year's Valley Run and the energy in the Valley was at full heat as under the scorching sun the riders gave their best to deliver some staggeringly fast drag race times.
This year the event had major presence of various sponsors which included Pirelli (Tyre partner), Motul (Lubricant Partner) and Mercedes-AMG (Official Pace Car) apart from Jeep, Suzuki, Kawasaki, MV Agusta, Norton and Nissan as co-sponsors.
Later the prizes were distributed by Rongom Tagore Mukerji, Director Elite Octane Pvt Ltd.