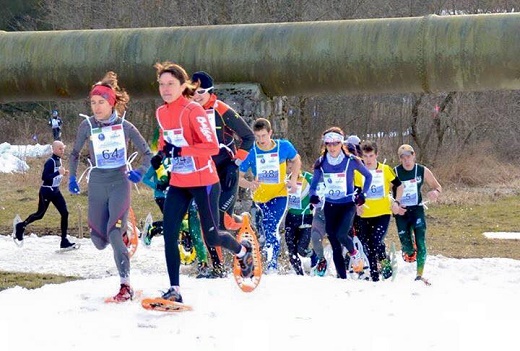 New Delhi: The US has said that denial of visas to a Kashmiri athlete and an official accompanying him has nothing to do with President Donald Trump's executive order banning immigrants from Muslim-majority countries and was "a standard adjudication based on the merit of the case", a senior Indian government official said on Thursday.
"We have seen reports about the denial of US visas to the two Kashmiri sports persons," External Affairs Ministry spokesperson Vikas Swarup said in his weekly media briefing .
"The US Embassy in Delhi has categorically denied that it has any linkage to the executive order. We have also been told that it was a standard adjudication based on the merits of the case," he stated.
Kashmiri snowshoe athlete, Tanveer Hussain Parra, on Tuesday claimed he was denied a visa by the US Embassy here, with officials citing the "current policy" under the Donald Trump administration.
Parra, 24, was scheduled to attend the World Snowshoe Federation (WSSF) World Championship on February 25 in Saranac Lake, New York.
President Trump last week signed an executive order banning immigrants from seven Muslim-majority nations and placed Pakistan under "extreme vetting", an action which has led to widespread protests.
Parra told IANS that he was denied the visa despite having completed all formalities, and that his documents were in order and checked by a US embassy official.
Read more: Kashmiri athlete denied US visa
"However, the official later told me she was 'sorry' and added that 'under the current policy, we cannot issue you visa'," Parra said.
Parra said he had got invitation letters for the US event from WSSF and the Mayor of Saranac Lake Village, New York.
He was being accompanied by Abid Hussain Khan, Secretary General, Snowshoe Federation of India, for the US event.
Last year, Parra represented India at the World Snowshoe championship that was held in Vezza de Ogglio, Brescia, Italy, where he finished 31st in the senior category.