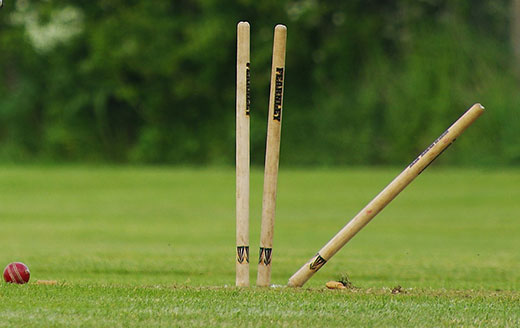 Kolkata: Virat Kohli's aggression and advice from the Indian pace battery are what will inspire Rajasthan speedster Nathu Singh when he takes the field for Gujarat Lions in the 10th edition of the Indian Premier League (IPL).
"I want my debut to be special. People should not forget my first match," Nathu, 21, told IANS in a telephonic interview.
"And in doing that, I want to replicate the unrelenting passion and aggression Virat bhaiya has for the game and whatever tips Ishant (Sharma), Umesh (Yadav) and Bhuvi (Bhuvneshwar Kumar) gave me during my stay with the team," said Nathu, who was with Team India ahead of the ongoing Australia series as an extra bowler.
Rajasthan's Aniket Choudhary and Kerala's B. Thampi were the other two pacers -- all three rack up 140 kmph -- who were called to bowl at Indian batsmen to prepare them for the likes of Mitchell Starc and Josh Hazlewood.
"Earlier, I used to bowl in a relaxed manner. After staying with the Indian team now and spending some time with Virat bhaiya, I run in with a lot of aggression.
"This is what I learnt from him. Whenever he bats at the nets, he is so aggressive and in every delivery he wants to give his best, even in training. He is a batsman and I am a bowler.
"But I tried to imitate him in this aspect and, trust me, I am bowling faster and better lengths with more consistency. Just by watching him in every aspect, I get motivated," elaborated Nathu, who burst into the scene with figures of 7/87 on debut against Delhi in Ranji Trophy 2015-16.
"Ishant (Sharma) and Umesh (Yadav) also helped me in the areas I need to work on. They told me to hit the deck hard and not to worry about swing," said the son of a labourer in a wire factory near Jaipur.
Picked up by Mumbai Indians in the 2016 IPL auctions for a whopping Rs 3.2 crore, a shoulder injury derailed what looked set to be a rags-to-riches story for Nathu.
This time around, he was mopped up by Suresh Raina's Lions for a relatively modest Rs 50 lakh.
"I want to be playing for India soon," Nathu said.
"I was not being able to get into the groove initially," said Nathu veering to his maiden rubbing-of-shoulders with the Indian team.
"(India coach) Anil Kumble sir then walked up to me and guided me on what to do. (Sanjay) Bangar (batting coach) sir helped me a lot too despite me being a bowler. Just spending time with the team and going with them and having breakfast was such a learning experience," said the Jaipur-born who, before the jackpot auction last year, survived on his father's meagre monthly salary of Rs 8,000.
"Virat bhaiya is very encouraging. He backs youngsters like us a lot. In the team, we never felt like outsiders. We were made to feel as much part of the team as the squad members. We used to run through all the drills," he said.
Besides the way Ishant and Umesh release the ball, Nathu packed his bags with a lot of dreams on his way back from the India camp on the eve of the opening rubber in Pune.
The IPL, he says, is his chance to make the cut.