· India captain becomes only the second batsman to cross the 900-point mark concurrently in Tests and ODIs
· Rashid Khan and Jasprit Bumrah take joint-top position among bowlers; Rashid also moves into top-five among all-rounders
Virat Kohli's prolific run with the bat has helped him attain the rare feat of crossing the 900-point mark in both Tests and ODIs after the latest update in the MRF Tyres ICC ODI Player Rankings, which also saw Afghanistan leg-spinner Rashid Khan and India pace bowler Jasprit Bumrah take the joint-top position among bowlers.
Kohli has become only the second batsman after South Africa's AB de Villiers to attain the 900-point mark concurrently in both forms of the game and one among only five to have crossed 900 points in both forms of the game as he consolidated his top position with 558 runs in the 5-1 series win over South Africa, during which he slammed three centuries.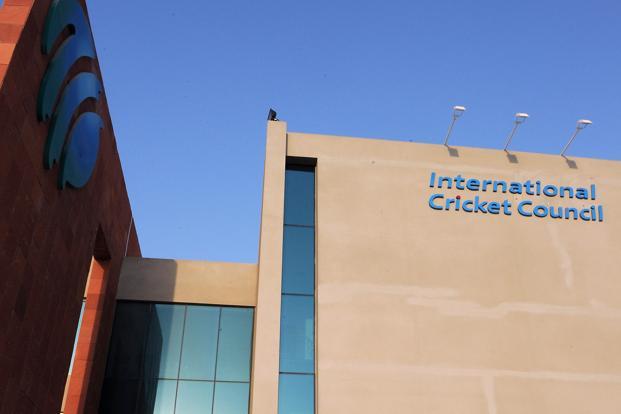 Kohli has thus moved ahead of Brian Lara in the all-timers' list, having also overtaken him in the all-timers' Test list last month. Kohli is now seventh in the ODI list of all-time rankings that is led by Vivian Richards with 935 points and the India captain is now a good 22 points clear of Sachin Tendulkar, whose ODI career high of 887 points came against Zimbabwe in January 1998. Kohli, who is the first India batsman to touch the 900-point mark in ODIs, has the best aggregate since Lara reached 911 points in March 1993.
India opener Shikhar Dhawan, who aggregated 323 runs in the South Africa series, is another notable gainer in the latest rankings even as a clutch of Indian bowlers made rapid strides in the latest rankings, including the wrist-spin duo of Yuzvendra Chahal and Kuldeep Yadav.
Leg-spinner Chahal has moved up eight slots to 21st position with 16 wickets in the South Africa series while Chinaman bowler Yadav's 17 scalps have helped him move up 15 positions to take 47th position. Pace bowler Jasprit Bumrah's eight wickets have lifted him two places to take the joint-first position.
Rashid has joined Bumrah at the top with 16 wickets in the series against Zimbabwe which Afghanistan won 4-1 to become the youngest to attain top ranking. His 51 runs in two innings in the series, including a brisk 43 in the final match in Sharjah on Monday, has also helped him break into the top-five in the list of all-rounders while he has also moved up 11 slots to take 115th place among batsmen.
Other Afghanistan players to gain in the latest rankings include batsmen Rahmat Shah (up 39 places to 42nd), Javed Ahmedi (up 18 places to 83rd) and Najibullah Zadran (up 23 places to 93rd) and off-spin bowler Mohammad Nabi (up seven places to 11th).
For South Africa, Faf du Plessis' 120-run knock in the first ODI against India, after which he was ruled out due to an injury, has seen him gain one slot to reach eighth position.
Meanwhile, Afghanistan have overtaken Zimbabwe in the MRF Tyres ICC ODI Team Rankings. Afghanistan have gained four points to take 10th position with 55 points while Zimbabwe have lost three points to be on 50 points.
England v New Zealand series
Meanwhile, England and New Zealand feature in a five-match ODI series starting on 25 February at Hamilton, with the home side having the chance to overtake the opposition on decimal points by winning the series 3-2. Both teams can reach second position on the table with a 5-0 win.
Series scenarios:
· New Zealand beats England 5-0: New Zealand 119 points; England 113 points
· New Zealand beats England 4-1: New Zealand 117 points; England 114 points
· New Zealand beats England 3-2: New Zealand 116 points; England 116 points
· England beats New Zealand 3-2: England 117 points; New Zealand 114 points
· England beats New Zealand 4-1: England 119 points; New Zealand 113 points
· England beats New Zealand 5-0; England 120 points; New Zealand 111 points
Series itinerary
England v New Zealand:
25 February: 1st ODI, Hamilton
28 February: 2nd ODI, Tauranga
3 March: 3rd ODI, Wellington
7 March: 4th ODI, Dunedin
10 March: 5th ODI, Christchurch
MRF Tyres ICC ODI Team Rankings (as on 20 February, after India v South Africa and Afghanistan v Zimbabwe series):
Rank Team Points
1. India 123 (+4)
2. South Africa 117 (-4)
3. England 116
4. New Zealand 115
5. Australia 112
6. Pakistan 96
7. Bangladesh 90
8. Sri Lanka 84
9. Windies 76
10. Afghanistan 55 (+4)
11. Zimbabwe 50 (-3)
12. Ireland 40
(Developed by David Kendix)
MRF Tyres ICC ODI Player Rankings (as on 20 February, after India v South Africa and Afghanistan v Zimbabwe series):
BATSMEN (top 20)
Rank (+/-) Player Team Points Avge Highest Rating
1 ( - ) Virat Kohli Ind 909! 58.10 909 v SA at Centurion 2018
2 ( - ) AB de Villiers SA 844 53.50 902 v NZ at Auckland 2015
3 ( - ) David Warner Aus 823 43.43 880 v Pak at Adelaide 2017
4 (+1) Babar Azam Pak 813 51.11 846 v NZ at Wellington 2018
5 (+1) Joe Root Eng 808 50.91 818 v Aus at Brisbane 2018
6 (-2) Rohit Sharma Ind 799 44.55 825 v SL at Mohali 2017
7 (-1) Quinton de Kock SA 783 45.41 808 v Ban at East London 2017
8 (+1) Faf du Plessis SA 782 44.68 802 v Ind at Durban 2018
9 (-1) Kane Williamson NZ 777 46.51 798 v SA at Centurion 2015
10 (+4) Shikhar Dhawan Ind 769 45.90 794 v SA at Melbourne 2015
11 ( - ) Martin Guptill NZ 764 43.75 789 v SA at Hamilton 2017
12 (-2) Hashim Amla SA 746 50.23 901 v Eng at Trent Bridge 2012
13 (-1) Ross Taylor NZ 736 44.92 743 v Pak at Dunedin 2018
14 (+1) Aaron Finch Aus 724 38.55 743 v Eng at Melbourne 2015
15 (-2) MS Dhoni Ind 717 51.37 836 v Aus at Delhi 2009
16 ( - ) Tamim Iqbal Ban 698 34.98 721 v Zim at Mirpur 2018
17 ( - ) Steve Smith Aus 692 41.84 752 v Pak at Sydney 2017
18 ( - ) Jos Buttler Eng 656 37.63 723 v Ban at Mirpur 2016
19 ( - ) Mushfiqur Rahim Ban 652 32.99 671 v Zim at Mirpur 2015
20 ( - ) Jason Roy Eng 645 37.84 672 v Aus at Melbourne 2018
BOWLERS (top 20)
Rank (+/-) Player Team Points Avge Highest Rating
1= (+8) Rashid Khan Afg 787*! 13.26 787 v Zim at Sharjah 2018
(+2) Jasprit Bumrah Ind 787*! 22.50 787 v SA at Centurion 2018
3 (-1) Trent Boult NZ 729 24.27 766 v Ind at Delhi 2016
4 ( - ) J. Hazlewood Aus 714 24.27 733 v Eng at Adelaide 2018
5 ( - ) Hasan Ali Pak 711* 21.40 766 v NZ at Wellington 2018
6 (-5) Imran Tahir SA 683 24.81 786 v SL at Johannesburg 2017
7 (-1) Kagiso Rabada SA 679 27.57 724 v Eng at Lord's 2017
8 (+21) Y. Chahal Ind 667*! 21.83 667 v SA at Centurion 2018
9 (-2) Mitchell Santner NZ 662 ! 32.03 662 v Pak at Wellington 2018
10 (-2) Mitchell Starc Aus 658 20.95 783 v NZ at Melbourne 2015
11 (+7) Mohammad Nabi Afg 646 31.74 653 v Zim at Harare 2017
12 (-1) Sunil Narine Win 636 26.46 791 v SL at Jamaica 2013
13 (-1) Adil Rashid Eng 632 31.78 655 v Ban at Chittagong 2016
14 (-1) Chris Woakes Eng 630 31.83 651 v SA at Headingley 2017
15 (+47) Kuldeep Yadav Ind 628* 20.02 637 v SA at Port Elizabeth 2018
16 (-6) Akshar Patel Ind 624* 31.31 663 v Aus at Nagpur 2017
17 (-3) Pat Cummins Aus 623 28.45 626 v Eng at Adelaide 2018
18 (-3) Matt Henry NZ 621 24.59 675 v Aus at Hamilton 2016
19 (-2) Liam Plunkett Eng 616 30.22 646 v Win at Southampton 2017
20 (-1) M. Rahman Ban 601* 19.19 602 v Zim at Mirpur 2018
ALL-ROUNDERS (top 5)
Rank (+/-) Player Team Points Highest Rating
1 ( - ) Shakib Al Hasan Ban 360 453 v Zim at Chittagong 2009
2 ( - ) M. Hafeez Pak 339 438 v Ind at Kolkata 2013
3 ( - ) M. Nabi Afg 332 349 v Ire at Greater Noida 2017
4 (+11) Rashid Khan Afg 311*/*! 311 v Zim at Sharjah 2018
5 (-1) A. Mathews SL 306 427 v Eng at Colombo (RPS) 2014
*Indicates a provisional rating
! Indicates career-best rating