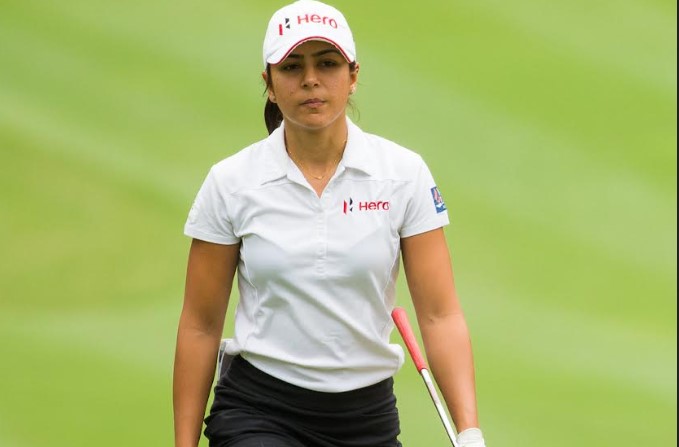 Bengaluru: Tvesa Malik who has not had a win since 2021 shot 1-over 68 as no player went under par for the second day running in the 11th Leg of the Hero Women's Pro Golf Tour at the Bangalore Golf Club. Tvesa, who shot 70 in the first round, is now 4-over 134 at the Par-67 layout.
Tvesa, who last won in the sixth leg of the 2021 season, leads Durga Nittur (70-69), who is searching for her maiden win as a pro. Durga turned pro in 2020-21.
Amateur Mannat Brar, one of the three overnight leaders, was lying third as she followed her first round 69 with a 71 and was two shots behind Tvesa. Sneha Singh (69-72) and Seher Atwal (69-74), who were also in shared lead after the first round, dropped down the leader board.
Sneha, two-time winner this season, was sole fourth, while Oviya Reddi (72-70) was fifth.
Tvesa did not have the best of starts with bogeys on the first and the Par-5 fourth. Yet she fought back with gains on the sixth and eighth only to drop a third bogey on the Par-3 ninth. Another bogey on the 11th meant she was 2-over, but a birdie on Par-4 15th salvaged the day and gave her the lead.
Tvesa has been playing the local Tour, even as she is looking at any chances to get back to the Ladies European Tour, where she lost the card last year and has limited status in 2023.
Local golfer Durga, playing in the same group as Tvesa, was even par through 14 holes and in the lead but a double bogey on Par-4 15th saw her fall back to 2-over 69 and into second place with one more round to go.
It was a rough day for Mannat, who had five bogeys against one sole birdie for 4-over 71. Sneha Singh had six bogeys and one birdie in her 72.
Seher, who did not have a single birdie on the second day, shot 7-over 74 after her first round effort of 69. She dropped to Tied-sixth alongside Kriti Chowhan (74-69) and Agrima Manral (74-69).
Five players including last week's winner Neha Tripathi were tied ninth. The others were amateur Saanvi Somu, Saaniya Sharma, Jasmine Shekar and Ananya Datar, all at 10-over 144.