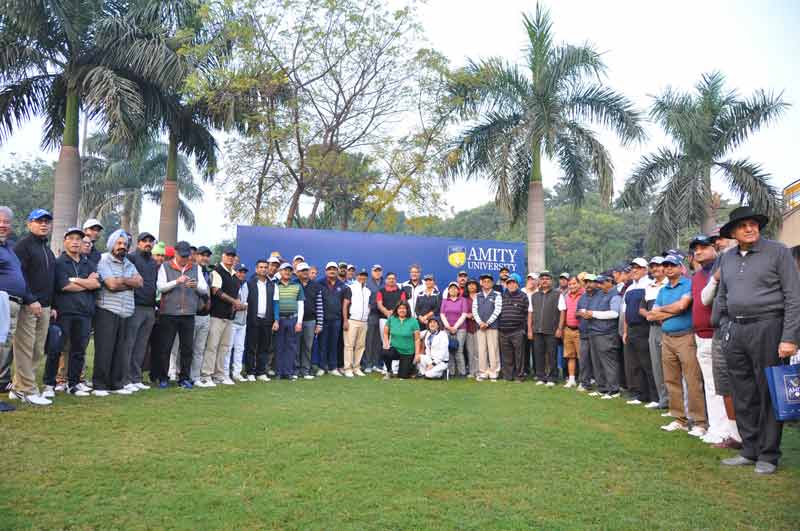 Noida: Mayur Rastogi bagged the overall winner's trophy in the Amity Golf Tournament 2019 organised by Amity University at Noida Golf Club, here on Saturday.
In the female category, Nazm Prasad won the trophy with 33 points. Rakesh Sharma and Nitirath Minhas won the trophy under Handicap 17 and above category.
Amity University organized its Annual Golf Tournament and this year the message was to promote Sustainability and Greener Environment. The tournament ended with a noble note with Dr. Ashok K. Chauhan kick-starting the plantation drive and urged everyone to take care of the environment which is the need of the hour.
The event was organized at the Noida Golf Club where more than 120 golfers from corporate houses, Bureaucrats and Politicians, Senior Government officials and high-ranking diplomats participated and graced the tournament.
The annual sporting event, Amity Golf Tournament, is one of the key initiatives by Amity Education Group. This convergence is an excellent platform for networking and exchanging thoughts on different issues with some of the brightest minds in the industry as well as reinforcing the importance of health and wellness. The students and alumni participation was the highlight of the event, where they too got the chance to interact and exchange their thoughts with industry think tanks.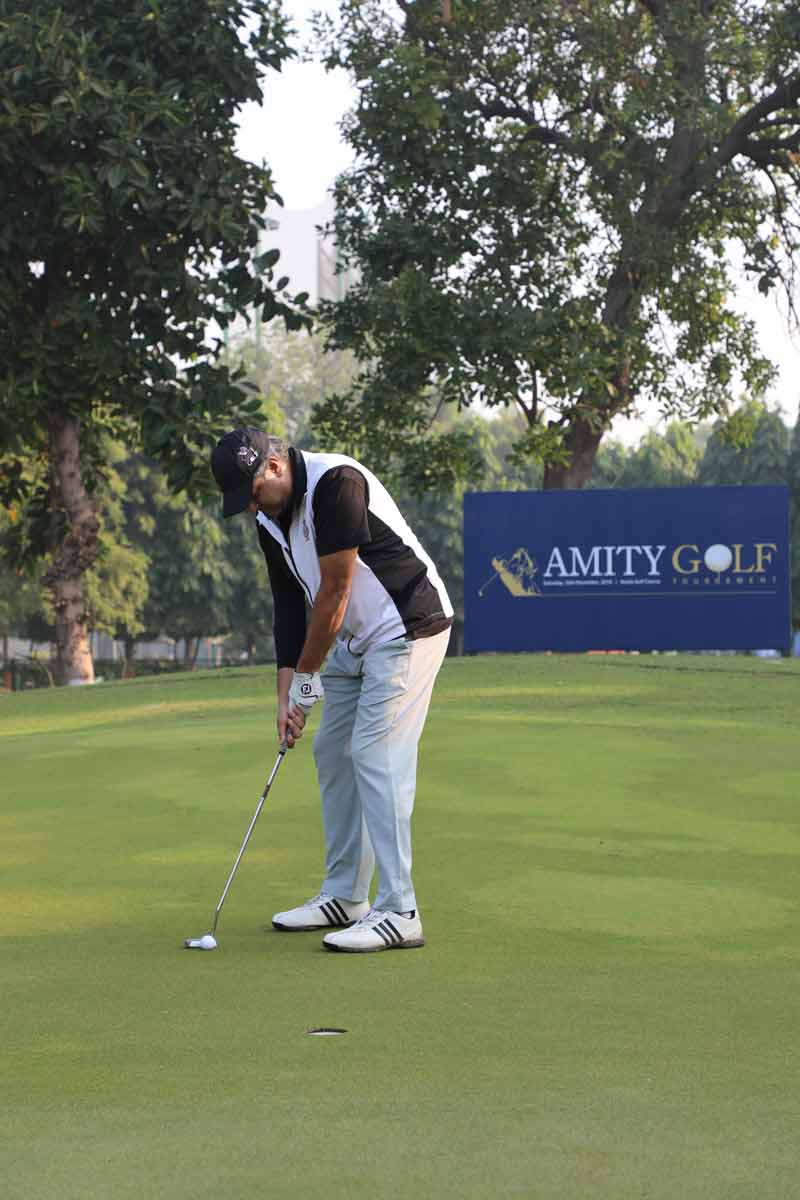 Addressing the gathering, Dr. Ashok Chauhan said, "I congratulate all the participants who are go-getters in their respective fields and have taken Golf as their passion. I am very glad that Team Amity together with Noida Golf Club did a marvellous job and organized this wonderful event. We, at Amity University, always believed in honouring and encouraging talent and we will continue to do so with our such initiatives."
Dr. Aseem Chauhan while congratulating the winners, added, "At Amity, we strive to create a platform to initiate dialogue between people from different walks of life; to create bridges between academia and industry to network with Government, researchers, Corporates and International Thinkers. Through Amity Golf Tournament, we have brought all these people at one platform to help foster this dialogue. We have also involved many of our students and alumni to participate in this event and it is when we develop connections and initiate discussion to come up with better solutions on education, research and training."
The Amity Golf Tournament 2019 takes forward the legacy of providing world-class sporting excellence in India. The event witnessed some of the eminent personalities like corporate honchos from Accenture, IIFL Wealth, Delhi Metro, BBC, Google. Dignitaries from High Commission of Malaysia, CAG of India, Ministry of Health and Family Welfare, Embassy of Spain, Embassy of Vietnam, Ministry of Civil Aviation, Ministry of External Affairs, were also present to grace the event.
The participants acknowledged the commendable efforts of Amity to make it a memorable sports and networking event for everyone. They bid adieu to others with a promise to meet in the next edition of Amity Golf Tournament.