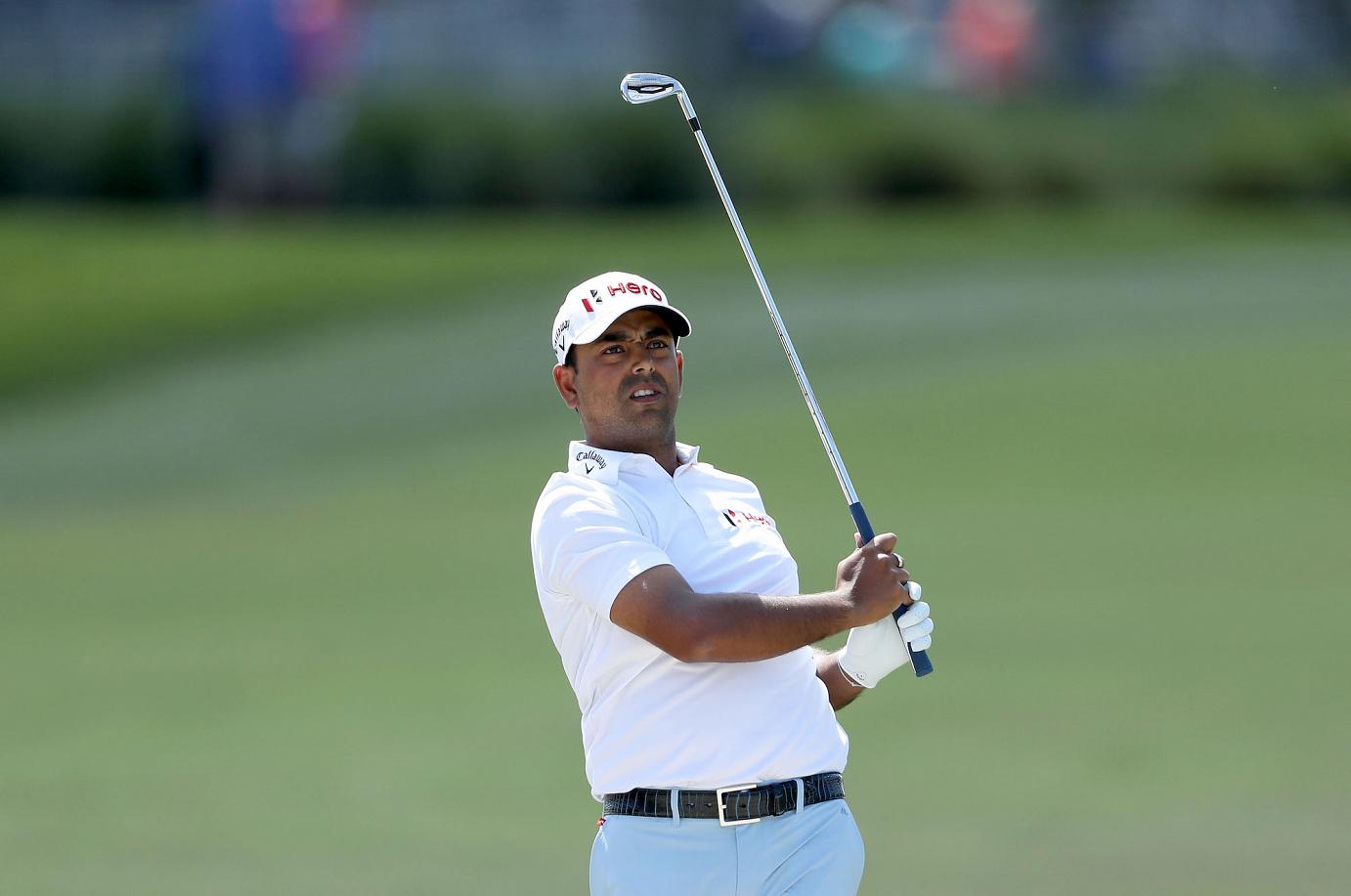 For the first time in his career, India's Anirban Lahiri will see some weekend action at THE PLAYERS Championship. His wish now is for his putter to get hot.
The 31-year-old Lahiri came back on Friday morning to safely negotiate a four-foot par putt and complete the first round 2-under 70 at THE PLAYERS Stadium Course at TPC Sawgrass. After a brief wait, he went back out to post a second round 71 which saw him making the halfway cut after three previous failed attempts in the PGA TOUR'S flagship tournament.
"I hit the ball better than yesterday but I didn't convert the opportunities that I got. I think I didn't play that well on the par 5s, one wayward shot on 11 (into the water) to start the day, but other than that I just feel like I left a lot of putts out there. The greens were running so much better than I should have made a few more," said Lahiri.
With one top-10 on the PGA TOUR this season which he registered in Mexico last November, Lahiri is eager to make up ground on the leaders in the third round on Saturday morning.

He has been pleased with his ball-striking display after making tweaks in recent times in an effort to regain its consistency but realizes his flat stick needs to improve drastically after making just 56 feet of putts during his second round.
"I just feel like my pace has been off this week, left a lot of 20, 25 footers short and running a lot of nine to 15 footers through the breaks a little bit. I need to work on that. Otherwise, I'm happy with the way I'm hitting the ball and the confidence is growing. I'm hitting my iron play, which has been I would say an area of concern over the last few months. I'm beginning to see the shots that I want to hit, so, yeah, lots of positives," said Lahiri, who is a two-time Presidents Cup International Team member.
"I never played the weekend on this track, which has been an irritation, to say the least, especially after last year's debacle. But I feel like I've kind of put a lot of demons to rest with my ball striking because that's been the bigger concern. If anything, I've putted way below average over the last two days. And usually, when I haven't putted well I haven't shot good scores. So to see some consistency return thanks to my ball striking is a big positive and I just need the putter to get hot and I can go really low."