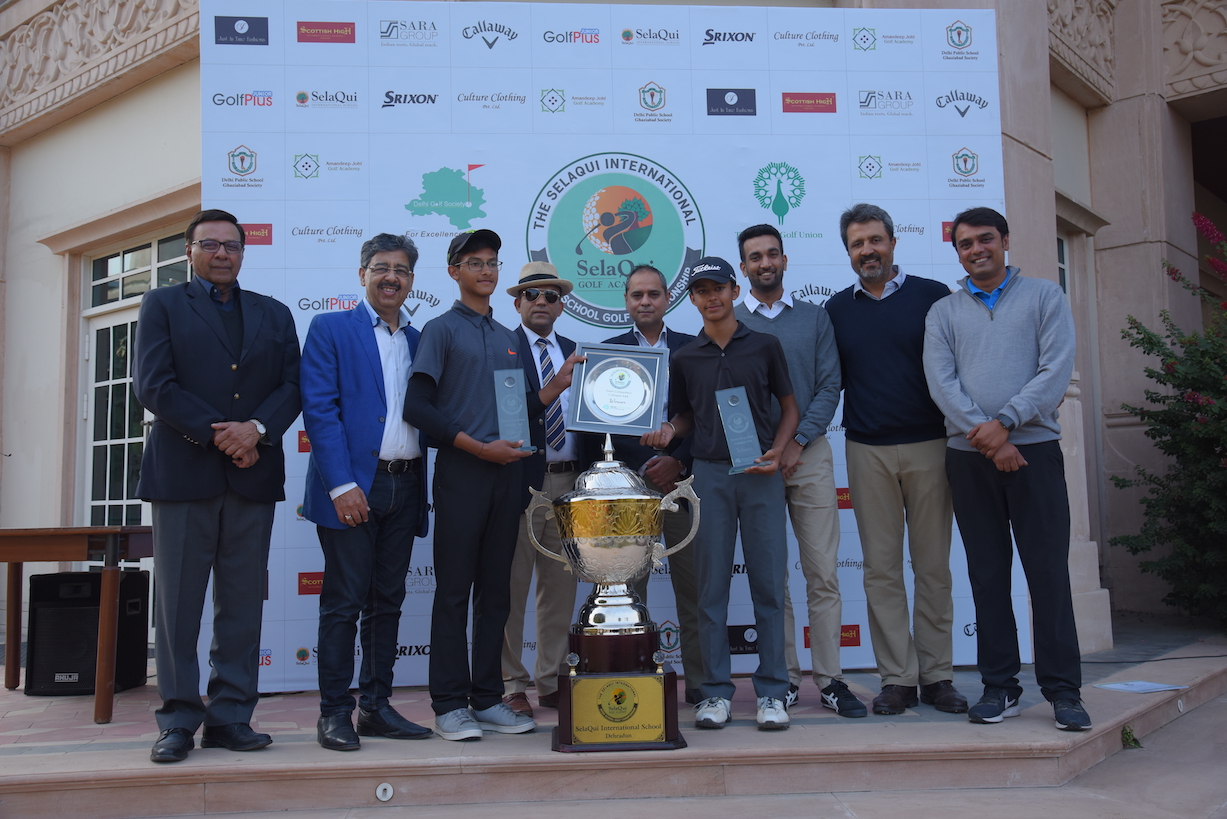 Army Public School, Noida clinched the inaugural SelaQui International Inter-School Golf Championship at the Classic Golf & Country Club. The team comprised of Akshath Sharma & Arin Ahuja. The winning school in the 9-12 age group category was Pathways School, Noida, a team comprising of Ansh Dubey & Arjun Malhotra.
The Best Golfer Award went to Chandigarh golfer Aditya Sood who shot scores of 70 & 71 (3 under par, 141) for 2 days.
The 2-day event which was presented by Delhi Golf Society (DGS), under the Aegis of Indian Golf Union (IGU) has been recognized by the International Junior Golf Scoreboard. A total of 34 school teams and 80 players in all participated in the event. This tournament shall now be an annual event in the IGU calendar, sponsored by the SelaQui International School & presented by Delhi Golf Society (DGS).