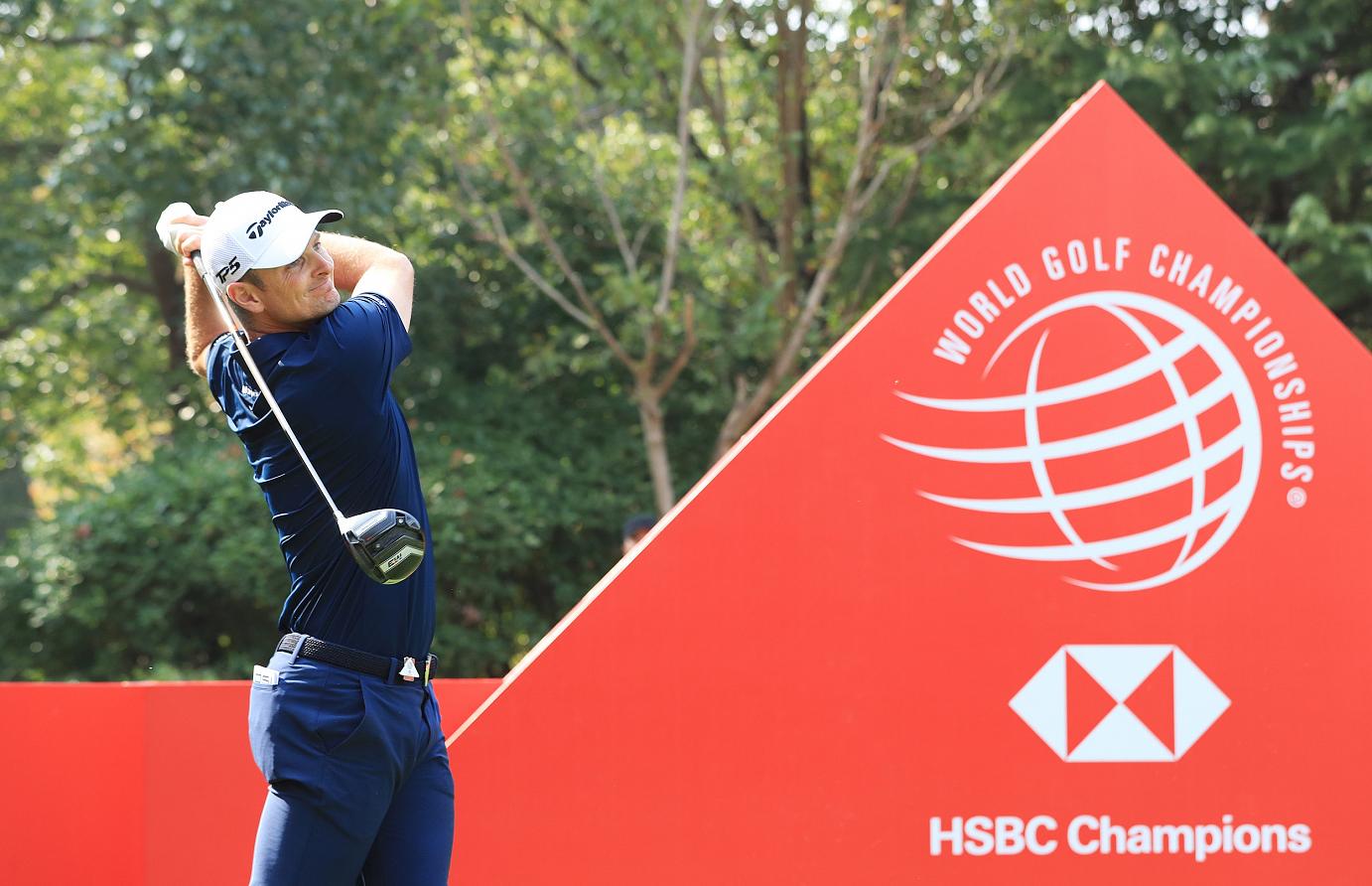 England's Justin Rose is excited to his return to the scene of his famous come-from-behind victory at the World Golf Championships-HSBC Champions, recalling how the stunning win 12 months ago helped him become the 2018 FedExCup Champion.
The 38-year-old Rose fought from eight shots back in the final round at Sheshan International Golf Club to win his first WGC-HSBC Champions title which eventually led him to the ultimate prize on the PGA TOUR, the FedExCup.
"I won the FedExCup by 34 points and the 550 I earned here were a long way towards winning that," said Rose today.
"This is where I was talking to you guys after winning it a year ago. It is really good to be back. The course is looking lovely out there, and yeah, a warm welcome back from everybody here at Sheshan and obviously HSBC, and I'm thoroughly looking forward to the week getting going tomorrow."
Rose will aim to become the first golfer to retain a WGC-HSBC Champions trophy, although Phil Mickelson has won Asia's lone World Golf Championships event twice in 2007 and 2009. While this week's US$10 million showpiece forms part of the early 2018-19 PGA TOUR Season, Rose is relishing on what has truly been a special past few weeks.
"It's been a special year. It's been a special month, a couple of those things you mentioned, going to (World) No. 1, The Ryder Cup, the FedExCup all happened pretty much off the back of one another," he said.
"There's a lot going on this time of year and obviously for me, this time last year, I started to play really well and won a few tournaments right at the back end of the year, which made a huge difference. This tournament absolutely did kick-start some great golf for me that's lasted the best part of the year."
Rose will need to contend with the likes of last week's CJ CUP @ NINE BRIDGES winner Brooks Koepka, the 2018 PGA TOUR Player of the Year who secured two major victories during the 2017-18 Season. The powerful Koepka also reached World No. 1 on Sunday following his fifth PGA TOUR triumph in Jeju, South Korea.
"To start the year (2018-19 Season) off with a win is something you always want to do. One-for-one is always nice. I like this golf course. I like the way it sets up. Obviously, last year was a little bit disappointing but the way Rosey played, finishing that off was impressive. Obviously coming off a win, I feel like my game is in good shape. So hopefully attack this golf course and come out with a win," said Koepka.
A first World Golf Championships title here in Shanghai would establish Koepka as one of the early contenders for the FedExCup. "You want to get off to a good start. It's a big thing. A WGC, there's obviously more FedExCup points. That plays a role in that. You want to get in the top five, top 10 and make sure you stay there. I think that's the goal. You don't want to be having to play catch-up, and at the end of the year, I think it makes it tough," said Koepka.
Johnson, the 2013 WGC-HSBC Champions winner, hopes to make amends for letting slip a six-shot lead in the final round at last year's tournament. "I always look forward to coming here. I like the golf course. It's a great tournament. HSBC does a great job here. I don't really get to play in Asia much, so it's good for me to come over here and play. I've had a lot of success on this golf course, so it's a tournament that I look forward to coming to play."
Rory McIlroy is also intent on securing a maiden victory at the WGC-HSBC Champions and a 15th PGA TOUR title. He has five top-10 finishes in his six appearances at Sheshan International. "I've played well here in the past," said the 29-year-old.
"I haven't quite got the win, but I've consistently finished quite high and I feel like it's a good golf course for me. I'm in a much better place this year than I was this time last year in terms of injury, and I've played very consistent golf."