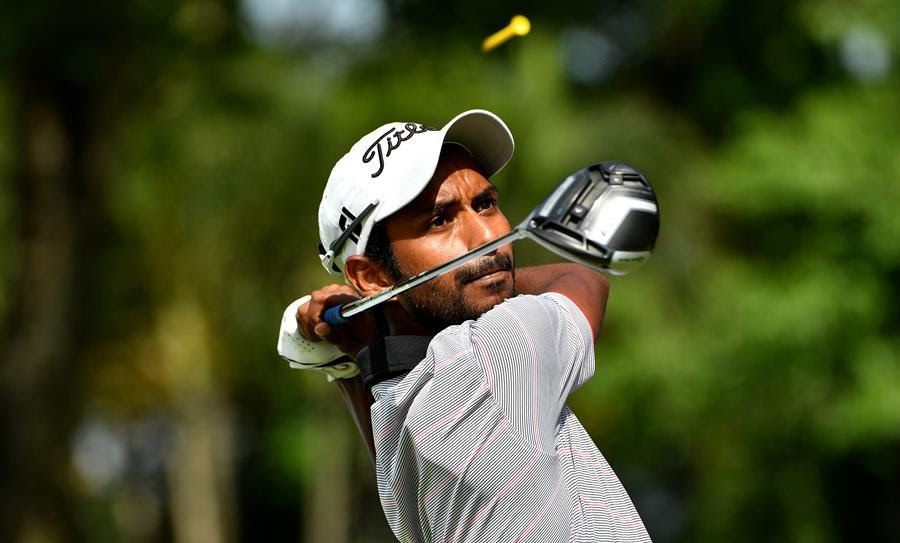 Rashid Khan of India hopes to end a four-year title drought when he contends at the US$300,000 Thailand Open which starts on Thursday..
The lanky Indian enjoyed an amazing season in 2014 when he won two Asian Tour titles in India and Thailand. He has been through some lean years since but hopes to turn the corner at the Thai Country Club, a venue where he last played 10 years ago.
The 27-year-old Khan will look to high-flying countryman Shubhankar Sharma, who just qualified for next week's U.S. Open, for inspiration when he goes up against the elite field led by title holder Rattanon Wannasrichan of Thailand.
Thailand's Pavit Tangkamolprasert will also feature in his National Open after winning a record sixth Asian Development Tour (ADT) title in Thailand a fortnight ago. Prior to the ADT win, the 29-year-old Pavit rested for four weeks to recover from a wrist injury.
Also returning from injury is Scott Hend of Australia, the 2016 Asian Tour number one. He is slowly returning to form after a bulging disc in his back kept him out of the game for five weeks starting from the middle of March.
The nine-time Asian Tour winner, who finished tied 14th at the Italian Open last week, will feel at home at the Thai Country Club, a venue where he regularly practices when he is in Asia.