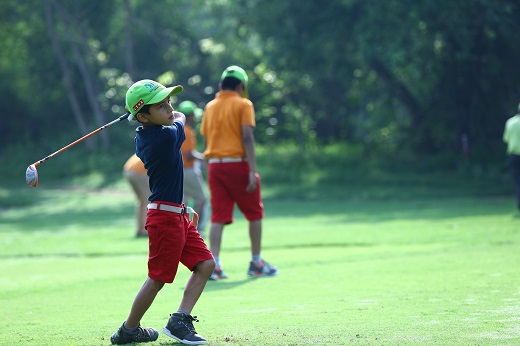 New Delhi: Usha International Limited, one of India's leading household consumer durable brands, has been associated with the Junior Training Programme (JTP) of the Delhi Golf Club since 2006 with the aim of introducing golf to youngsters between the age groups of 8 and 17 years and discovering and nurturing talented juniors. This year's JTP was slated between May 15 and June 23, 2017.
The fourth camp of the Usha Junior Training Programme for Golf 2017 concluded on June 23, 2017 at Delhi Golf Club with Arin Ahuja, Asara Sawhney, Sharanya Sah, Ananta Jain, Karamjit S. Bedi, Mohd. Yasa and Aryan Chadha taking away the maximum number of prizes across categories like Putting, Chipping, Pitching, Bunker, Long Drive and Playing competitions. The training programme was coached by National Golf Coach Mr. Jasjit Singh.

The 31st edition of the Junior Training Programme was divided into four camps (each of 10 day duration) starting May 15, May 25, June 4 and June 14, respectively. Under the guidance of well-known Category A coaches, Vikram Sethi, Nonita Lall Qureshi, Anjali Chopra and Jasjit Singh, each participating kid was trained on the basics of the sport. As per their ability and knowledge about the game, camps were divided into three levels of ability - Advanced, Intermediate and Beginners. Daily sessions of two-hour duration covered all aspects of the game - Long Drive, Putting, Chipping, Bunker and Pitching as well as rules and etiquette. Each camp concluded with a prize distribution ceremony where participants were awarded according to age and ability across all disciplines.