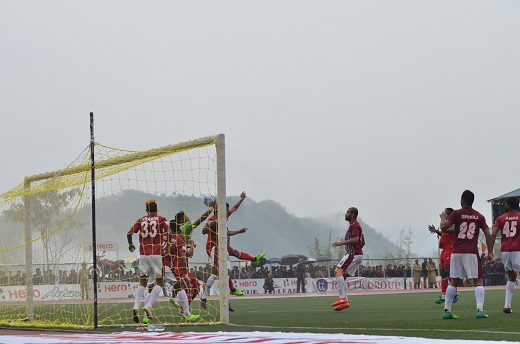 Kolkata: To take any chance of corrupt practices out of the equation, the All India Football Federation (AIFF) is sending their Integrity Officer Javed Siraj a day earlier to Shillong where Lajong FC will take on Aizawl FC in what would be I-League's title-deciding match on Sunday.
Aizawl, top of the league table on 36 points from 17 matches, need a draw to clinch a historic maiden league title. The Khalid Jamil-coached side won 1-0 against Mohun Bagan at home in the weekend to inch closer to laying their hands on the crown in an improbable season for them much like Leicester City winning the English Premier League (EPL) last year.
In case of a defeat, they will have to hope that Chennai City FC beat Mohun Bagan in Sunday's other game.
"We will be sending Siraj a day in advance, that is on Saturday for the crucial game. Usually he reaches a venue on matchday but owing to the magnitude of the tie, we are making this exception," a top AIFF officials told IANS.
Sports Radar, a supplier of sports integrity services, who FIFA and AFC have appointed on behalf of AIFF to curb the menace of corrupt practices, will also be on high alert ahead of the game.
Siraj will be tasked to brief the players about the evils of this malpractice.
Both sides come from the Northeastern belt and Lajong -- fifth in the table -- have only pride to play for in the final round of fixtures.