By Sudip Bajpai
Only when we manage to put all their struggles in perspective, the enormity of what our women's cricket team have achieved hits us and it hits us hard.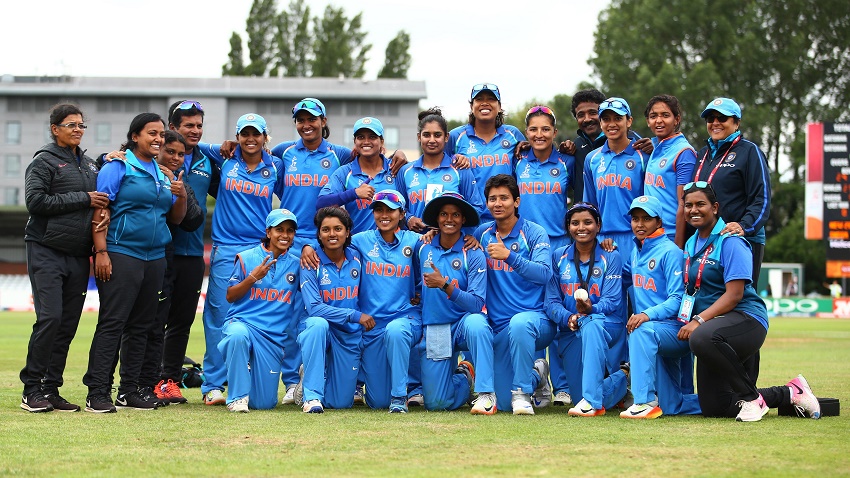 In his wonderful book "Born to Run" Christopher McDougall told the world that women have greater endurance as compared to men. Though he was talking in terms of long-distance running, it can very well be applicable to almost everything women do. Their battle for survival begins much before they are born as they endure through the horrors of female foeticide. Once born, they have to continuously fight other equally significant battles where survival itself can be considered a victory. Pursuing your dreams even when encouraged and supported is tough enough, imagine the frustration young girls go through when they have to fight it out for even the most basic of rights – right to aspire, right to achieve glory, right to have self worth, right to attain greatness!
Only when we manage to put all their struggles in perspective, the enormity of what our women's cricket team have achieved hits us and it hits us hard. These young ladies must have battled through gender bias, discouragement, threats, uncertainty about their future, and in some cases poverty. To add to these external factors, there would have been internal demons mocking their courage to take the trails less trodden, creating doubts in their minds about their own ability to embrace success as and when it arrives, staring them in the eye with inevitable failures, punching them in the gut with depression, taking the heart out of them and leaving them on the verge of collapse. These are the women who have fought and won battles most of us would rather not talk about let alone face them.
Our graceful captain, Mithali Raj, boasts of an average of 51.00 in Test matches and 51.58 in ODIs while also being the world's highest woman run getter in ODIs with a tally of 6190 runs. India was blessed to have the world's fastest bowler in Jhulan Goswami – the lady with highest number of wickets in the ODIs with her tally being at 195 with a best of 6/31. These two champions have played their last World Cup and even though they did not have their hands around the trophy, they may have done just enough to inspire an entire generation to bring the cup home some day.
Harmanpreet Kaur is on her way to achieving greatness. She comes from Moga, Punjab notorious for 'drug peddling'. Rising from the 'smoke of drugs', finding a purpose in life and delivering it with vengeance – she has done it all. If you need a lesson in toughness, here is a young lady with a doctorate. The force of her power made the Aussies appeal for a dope test which she saw through cleanly. Her hurricane knock scoring 171 not out in the World Cup drew immediate comparison with another historically significant knock by legendary Kapil Dev who suggested a celebration of Harman's knock instead of comparison. The Indian team also has a 19-year-old prodigy in Deepti Sharma, owner of second highest score in ODIs as she hammered South Africa into submission on her way to a blistering 188. Being so young, she seems destined to have a winner's medal around her neck one day.
The just concluded World Cup has given us immense hope about the future of women's game in the country. On a more general level, it has been a reminder of the capabilities of our women. Mithali Raj, Ekta Bisht, Rajeshwari Gayakwad, Jhulan Goswami, Mansi Joshi, Harmanpreet Kaur, Veda Krishnamurthy, Smriti Mandhana, Mona Meshram, Shikha Pandey, Poonam Yadav, Nuzhat Parween, Punam Raut, Deepti Sharma, and Sushma Verma – take a bow ladies, you brought a smile on our faces, hope in our hearts and a bit of arrogance in our walk. Seeing you going about your business with infectious enthusiasm has been a joy and seeing you cry after the loss has been heartbreaking.
Now that the clouds have burst and tears have flown, the sun will shine through and we will see the rainbow.