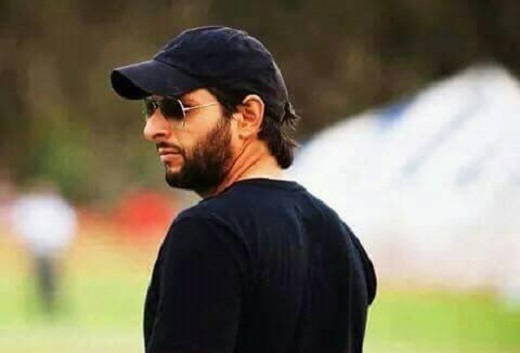 London: All-rounder Shahid Afridi on Friday put his weight behind the Indian cricket team and said the Virat Kohli-led squad holds an edge over Pakistan in the upcoming Champions Trophy Group B match at Edgbaston on June 4.
India possess a formidable batting line-up with the likes of Rohit Sharma, Shikhar Dhawan, Ajinkya Rahane, Yuvraj Singh, Mahendra Singh Dhoni and Kohli, that can flay any bowling attack on its day.
"As a passionate Pakistan supporter, it's natural that I would want my team to finish on the winning side against any team, and especially against India. However, recent history and the depth of the India squad gives it a slight edge over Pakistan heading into the game," Afridi wrote in a column for the International Cricket Council (ICC).
"Kohli's credentials as a top-order batsman are known to all and he has played some memorable innings in the ODI format. I have vivid memories of his sublime century against us in the 2012 Asia Cup, while he was at his absolute best in the ICC Cricket World Cup 2015 clash at Adelaide, laying the foundation of an Indian win with a masterful hundred.
"For me, bowling to Kohli was always a challenge and Pakistani bowlers would have to be on top of their game against him," Afridi added.
The former Pakistan captain also praised the Indian bowling attack which includes Bhuvneshwar Kumar, Umesh Yadav and Ravichandran Ashwin.
"While batting is India's traditional strength, it is also fielding a balanced bowling attack that includes some skillful bowlers led by the wily Ravichandran Ashwin. The off-spinner has truly come of age and has become a pivotal part of India's recent successes across the three formats," The 37-year-old said.
"He gets great support from left-armer Ravindra Jadeja, who has been another vital cog in the Indian line-up in recent years. The conditions in England might not suit spinners much but both Ashwin and Jadeja have the quality and accuracy to make run-scoring difficult for batsmen.
"The spinners will be complemented by what I feel is a more than capable seam bowling line-up led by Bhuvneshwar Kumar and Mohammad Shami," he added.
Death-overs specialist young pacer Jasprit Bumrah is also on Afridi's appreciation list.
Although, Bumrah has taken only one wicket in the recent warm-up matches against New Zealand and Bangladesh but the pacer was very economical.
"I am hugely impressed by the skillset and temperament of young Jasprit Bumrah. He bowls what I call the 'Pakistani Yorker' almost at will. He reminds us of our pacers of yore who had mastered the skill of bowling the perfect yorker, especially during the 90s."