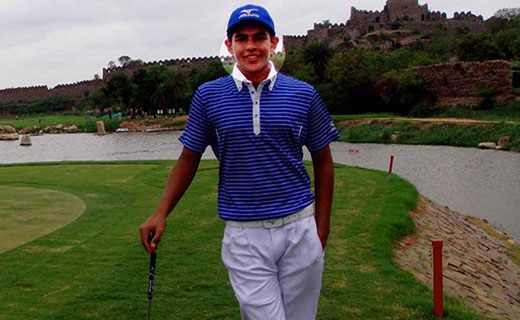 Chandigarh: Chandigarh boy Aadil Bedi will be representing India in the IMG Junior World Cup to be held at San Diego, California (USA) in July, 2017. This will be Aadil's sixth appearance in the Cup.
The 16-year-old, who finished his Class X exams from Vivek High School, Chandigarh, finished runners up in the World star of Junior Golf last year at TPC, Las Vegas, USA. This year, the event will be played at Torrey Pines Golf course
"It is a proud moment for the family that our son is playing on the same course where Tiger Woods won in 2008," said his father HS Bedi.
Aadil said, "I made couple of mistakes last year on the closing holes on final day and lost the World Cup by a single shot. I have learnt enough for these high pressure games at international level. I hope to bring medal for the country this year."
The Indian Golf Union has recommended his name based upon the IGU merit list of last year.
"This year I started playing in the Amateur circuit. I have already won at BPGC Mumbai in February. I will be playing four Amateur matches before I move to USA in July. I have already confirmation for other two important matches, including the World Star of Junior Golf Championship at Las Vegas USA and FCG International," said Aadil.
"At present, I am working on my swing with my coach Jesse Grewal. The progress is being also closely watched by my foreign coach Bob Byman in USA online. I am also undergoing special speed training under Dr Gurmeet Singh to be fitter this year for the important World Cup in the USA," added Aadil.