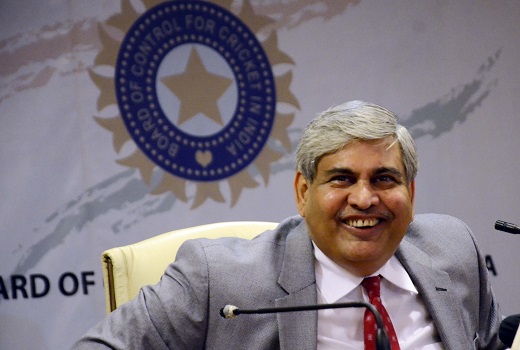 Dubai: International Cricket Council (ICC) Chairman Shashank Manohar on Wednesday agreed to continue till his tenure ends in June next year, the game's global governing body confirmed here.
Manohar, who had resigned in March citing personal reasons, initially agreed to defer his resignation till the annual conference this June this year when the new ICC constitution consisting of the governance structure and the re-worked finance model will be ratified.
The former Board of Control for Cricket in India (BCCI) chief, however decided to continue in his post after persuasion by the Full Members and Associates.
"The International Cricket Council (ICC) today confirmed Shashank Manohar will continue to function as the Independent Chairman of ICC until the end of his elected term which is June 2018," the global cricket body said in a statement.
Since taking over as the independent chairman, the 59-year-old lawyer has been at the forefront of proposed reforms to the revenue sharing model in the ICC, and has managed to end the financial dominance of the "Big Three" (boards of England, Australia and India).
The BCCI, who objected to the new structure, lost the vote on 'governance and constitutional changes' by a 2-12 margin while the revenue model was passed 13 votes to one in April.
There were also speculations that India could withdraw from the upcoming Champions Trophy to be held in England, only for the Supreme Court-appointed Committee of Administrators (COA) to intervene and force the Indian board to give an all-clear to named the Indian squad.