England's Justin Rose continued to stay ahead of the chasing pack by holding a two-shot lead over Thailand's Kiradech Aphibarnrat through 16 holes after play was suspended due to fading light at the Indonesian Masters presented by Bank Negara Indonesia (BNI), Bank Mandiri, Bank Rakyat Indonesia (BRI), Bank Tabungan Negara (BTN) and Telkom Indonesia on Friday.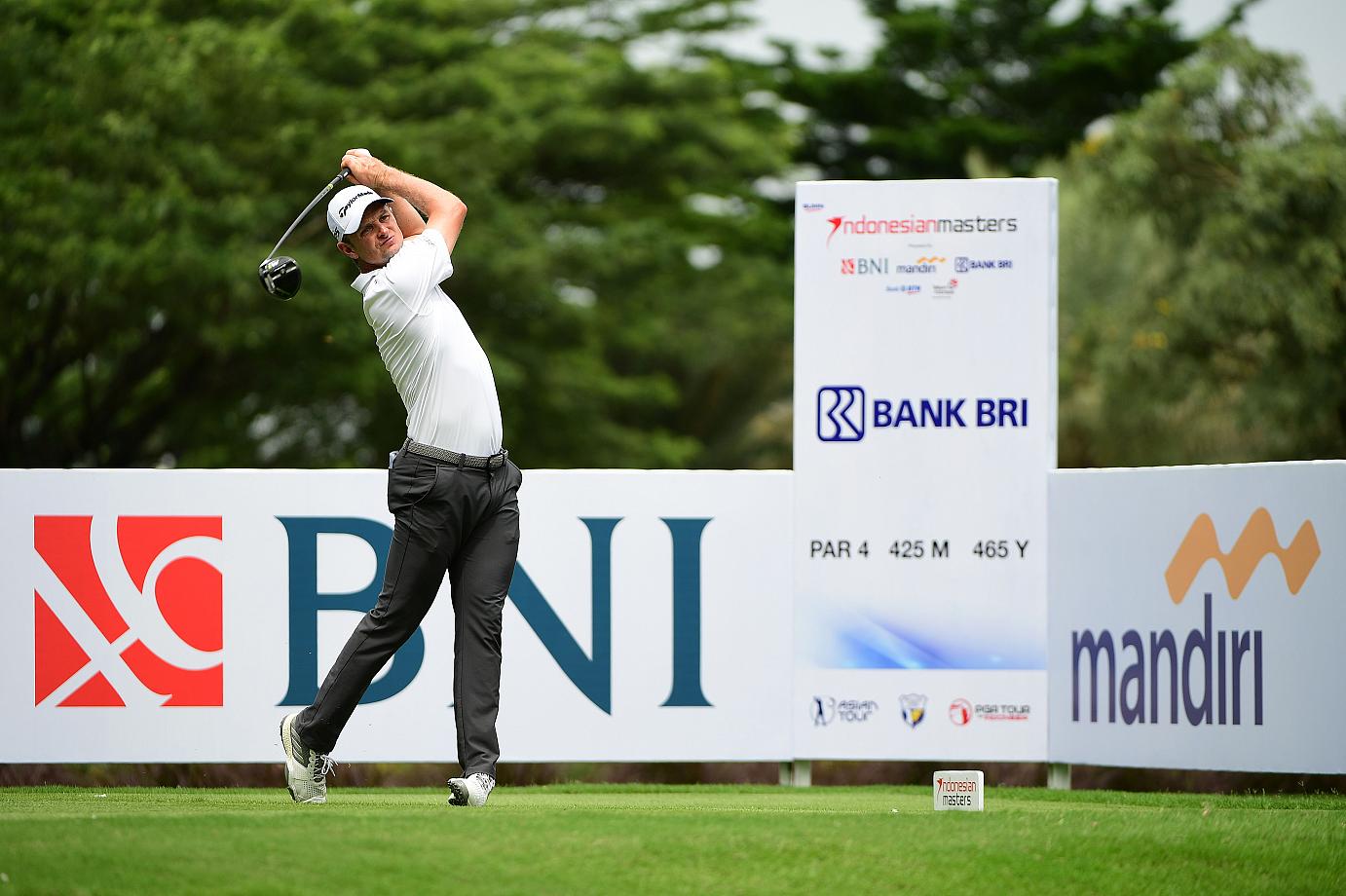 The second round of the season-ending Asian Tour event was suspended twice where the sirens were first blown at 3.19pm (local time) because of lightning threats. Officials later decided to call off play at 5.40pm due to fading light at the Royale Jakarta Golf Club.
Play will resume at 6.15am on Saturday with the third round scheduled to start no earlier than 8.45am.
Rose, who was among the 36 players yet to complete their second round, started well with four birdies for an outward 32. He made another birdie on 11 followed by pars on 12 and 13 before the first sirens went off.
The Olympic gold medalist and Major winner then parred 14 upon resumption of play but saw his advantage reduced to two after dropping a shot on 15. The Englishman had another par on 16 before play was abandoned for the day.
Kiradech, who came into the week on the back of an Asian Development Tour (ADT) victory at the Thongchai Jaideee Foundation last week, continued to ride on his red-hot form. The two-time Asian Tour winner demonstrated his resolve to end the year with another victory by signing for an eight-under-par 64 to take the clubhouse lead in the morning. Compatriot Phachara Khongwatmai also showed why he is one of the leading contenders for the Indonesian Masters by returning with a 69 to keep in touch with the leaders at the Royale Jakarta Golf Club.
India's S. Chikkarangappa is pleased to see his return to form, judging from his results over the last two days where he posted rounds of 68 and 67 for a two-day total of nine-under-par 135.
Justin Rose (Eng) - 14-under-par through 16 holes
It was actually a trickier day today. The wind blew. The squall was threatening to come earlier in the round. The win was really picking up, it was changing direction towards.
And obviously it is always tricky after a rain delay. I warmed up, went out again, there was a bit of a back log on the par three tee. It was hard to find a rhythm. The first 14 holes were good. I played really well. Very happy with that but obviously struggled with the delay and waiting. Hope to come out tomorrow morning and finish strong and build a third round after that.
Kiradech Aphibarnrat (Tha) – Second Round 64 (-8) Total 132 (-12)
I have been hitting it good all week and playing some good golf. I am happy with the five birdies in a row that I made and only missed two birdies putts overall. The conditions were good at the start but at the end it was very hot and humid. I saw Brandt pull out and I just wanted to keep myself hydrated and take care of my body. I will just play my own games and keep myself up there on the leaderboard with the next two rounds.
Phachara Khongwatmai (Tha) – Second Round 69 (-3) Total 134 (-10)
My plan today was to play the same game I played yesterday. It wasn't easy to make birdies today, I missed a couple of irons on some holes but my short game saved me. My chipping has been the strongest part of my game and helped me to go low today. After 36 holes I am not thinking about anyone in front of me or behind me and I will just focus on my own game.
Chikkarangappa (IND) – Second Round 67 (-5) Total 135 (-9)
It was a much needed round, I am very happy with how I played. Nine-under puts me right up there and I am really looking forward to the next two rounds. The season has not been good for me, missed close to about 15 cuts this year, probably one of the worst in my golfing career. But its okay there have been a lot of positives which I will take over next year, so hopefully I can end the year on a good day. I just went back home and met Anirban (Lahiri) to have a chat with him and get some things off my mind. I also met with a psychologist have been thinking a lot about my card and I haven't been enjoying myself. I have been enjoying myself the past two days and I think that was what made a difference.