S.S.P. Chawrasia of India continued to pile pressure on the Order of Merit leader Gavin Green of Malaysia after finishing tied seventh at the UBS Hong Kong Open on Sunday.
Chawrasia led the event in the opening three rounds before stumbling to a two-over-par 72 to miss out on his second victory in 2017. A win in Hong Kong would have taken Chawrasia to the top of the Order of Merit.
The Indian was disappointed with the result but took solace that he edged closer to Merit leader Green, whom he trails by US$142,558 with four Asian Tour events left to play this season.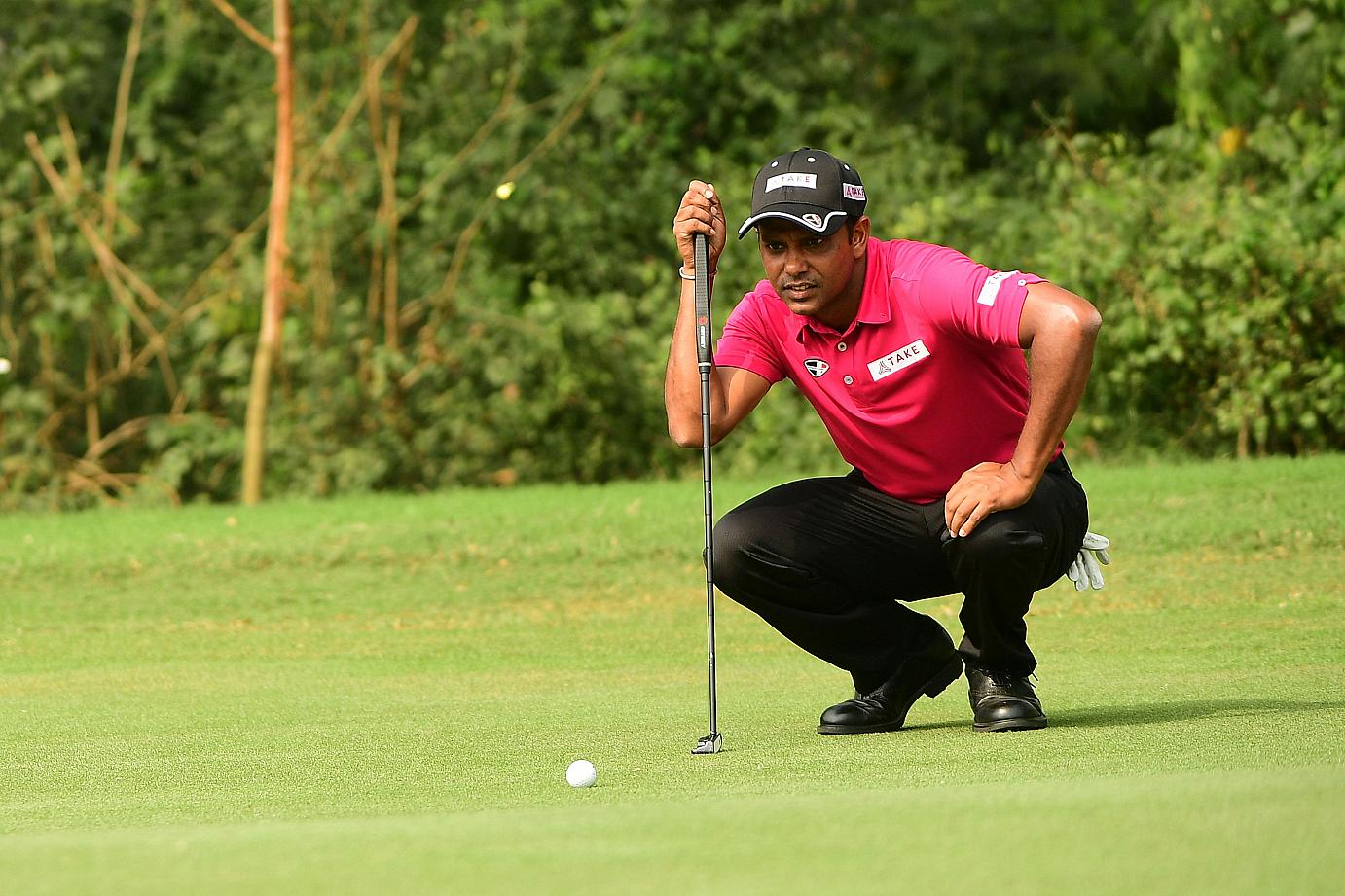 "I missed a couple of putts in the final round but that's alright. It's part of the game. I'll be playing in the next few events and there's still a good chance for me to take over the leader on the Order of Merit. It's not over yet at least for the Order of Merit title," said Chawrasia.
Green finished in a share of 62nd place in Hong Kong with Scott Hend of Australia, who is still in the running to become the first player to win back-to-back Order of Merit crowns. Hend trails in third place on the Merit ranking with earnings of US$439,229 while David Lipsky of the United States stayed in second place on US$461,179.
Green, Hend and Chawrasia will head to the €1million (approximately US$1.07 million) AfrAsia Bank Mauritius Open, which gets underway on Thursday, where they will continue their battle for the Order of Merit crown.
"It wasn't a very good week in Hong Kong but it's part of golf," said Green. You play some good weeks and you have some bad weeks. It's just not a very good weekend, that's all. I think I did alright the first two days. The last two days, I just didn't finish well."
"S.S.P. is playing so well at the moment but I'll just move on to the next event in Mauritius. I'm going to do my best in the last few events and try my best to finish strong," added the 23-year-old Green.
Young Thai Phachara Khongwatmai stayed in fifth place on the Order of Merit with earnings of US$358,352 while countryman Poom Saksansin, who finished tied-16th in Hong Kong, moved to sixth on US$326,678. Jazz Janewattananond, also of Thailand, occupies seventh place on US$305,925.
The Asian Tour will head to the AfrAsia Bank Mauritius Open this week and it will be staged concurrently with the Asian Golf Championship, which marks the Tour's return to China for the first time in nine years.
The AfrAsia Bank Mauritius Open will be played at the Heritage Le Telfair Golf and Spa Resort while the Asian Golf Championship, which features Chinese Taipei's Chan Shih-chang and Nicholas Fung of Malaysia, is staged at the Kaikou Golf Club in Xiamen, Fujian.
Asian Tour Order of Merit – Top-20
Pos Player Order of Merit (US$)
1. Gavin GREEN (MAS) $572,536
2. David LIPSKY (USA) $461,179
3. Scott HEND (AUS) $439,229
4. S.S.P. CHAWRASIA (IND) $429,978
5. Wade ORMSBY (AUS) $423,896
6. Phachara KHONGWATMAI (THA) $358,352
7. Poom SAKSANSIN (THA) $326,678
8. Jazz JANEWATTANANOND (THA) $305,925
9. Daisuke KATAOKA (JPN) $284,489
10. Prayad MARKSAENG (THA) $272,308
11. Micah Lauren SHIN (USA) $269,838
12. Shiv KAPUR (IND) $265,469
13. Richard T. LEE (CAN) $243,059
14. Paul PETERSON (USA) $236,136
15. Gaganjeet BHULLAR (IND) $235,530
16. Juvic PAGUNSAN (PHI) $232,971
17. Panuphol PITTAYARAT (THA) $215,403
18. Younghan SONG (KOR) $208,231
19. Carlos PIGEM (ESP) $200,013
20. Ajeetesh SANDHU (IND) $193,420