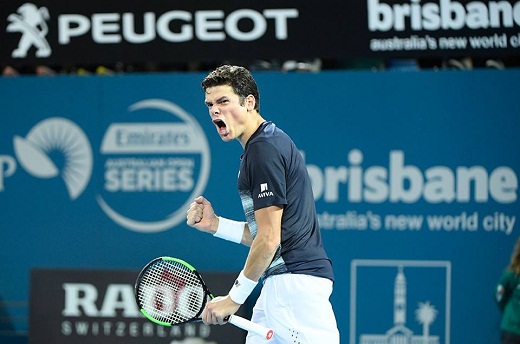 London: Canada's Milos Raonic on Tuesday confirmed his participation in the Queen's Club tennis Championships, starting from June 19, which will also include British tennis ace Andy Murray, Spain's Rafael Nadal and Swiss Stan Wawrinka.
Raonic, fifth in the ATP rankings and runner-up last year at Wimbledon and Queen's Club, will be looking for his first title in 2017 here, reports Efe.
The Canadian tennis player, who in 2016 fell to Murray (6-7 (5), 6-4, 6-3, said he wants to take it one step further this year and win the title, adding that the Queen's Club Championships is a great tournament.
The London competition, considered as a prelude to Wimbledon, has been named by players as the best of ATP World Tour 500 series for the fourth consecutive year.