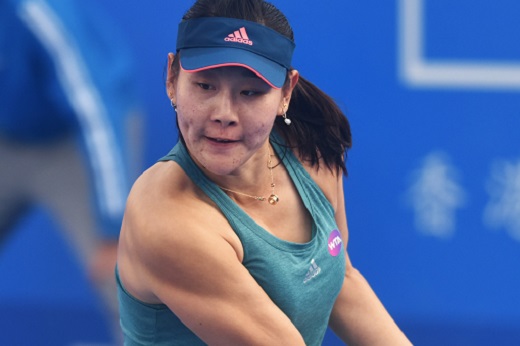 Melbourne: China's Duan Yingying defeated Vavara Lepchenko of Uzbekistan in the second round of the Australian Open tennis tournament here on Wednesday.
Duan defeated Vavarais 6-1, 3-6, 10-8 to set up a clash with American veteran Venus Williams in the third round on Friday, reports Xinhua.
Ahead of the meeting, both players admitted that they know nothing about each other.
Also read: Rohan Bopanna, Sania Mirza enter second round in doubles of Australian Open
"I've never played Venus before, so I don't think I will have any pressure, I'll just play my game and try my best," Duan told reporters via a translator post-match, admitting she's never even seen Williams play before.
"I don't really watch that much tennis, so I think my coach will do the job to try to tell me what I need to do on the court. I will take one day off tomorrow and let the coach do the job," she added.
Venus defeated Swiss qualifier Stefanie Voegele 6-3, 6-2 on centre court on Wednesday. She was glad to be back after combating an elbow injury that saw her withdraw from warm-up matches prior to the Australian Open.
"I go and see the physios (to manage the injury), and they have been doing a great job," Williams told reporters after sidestepping a question on how bad the injury is.
Venus is on the same page as Duan in terms of knowledge about her upcoming opponent.
"I don't know anything about her, I have never seen her play," Williams said.