Qualifer Kaavya Sawhney served well and blasted winners early on to take control of the second round match against the seventh seed Na Dong of China before cruising into the quarterfinal with 6-2, 6-2 win on a day when two upset results were recorded in the Girls section, in the Gadre Cup ITF Junior Tennis tournament at the Deccan Gymkhana courts on Wednesday.
Kaavya, who had made it to the second round by defeating fellow qualifier Neha Mokhasi of the United States, unveiled her powerful ground strokes to leave Dong gasping.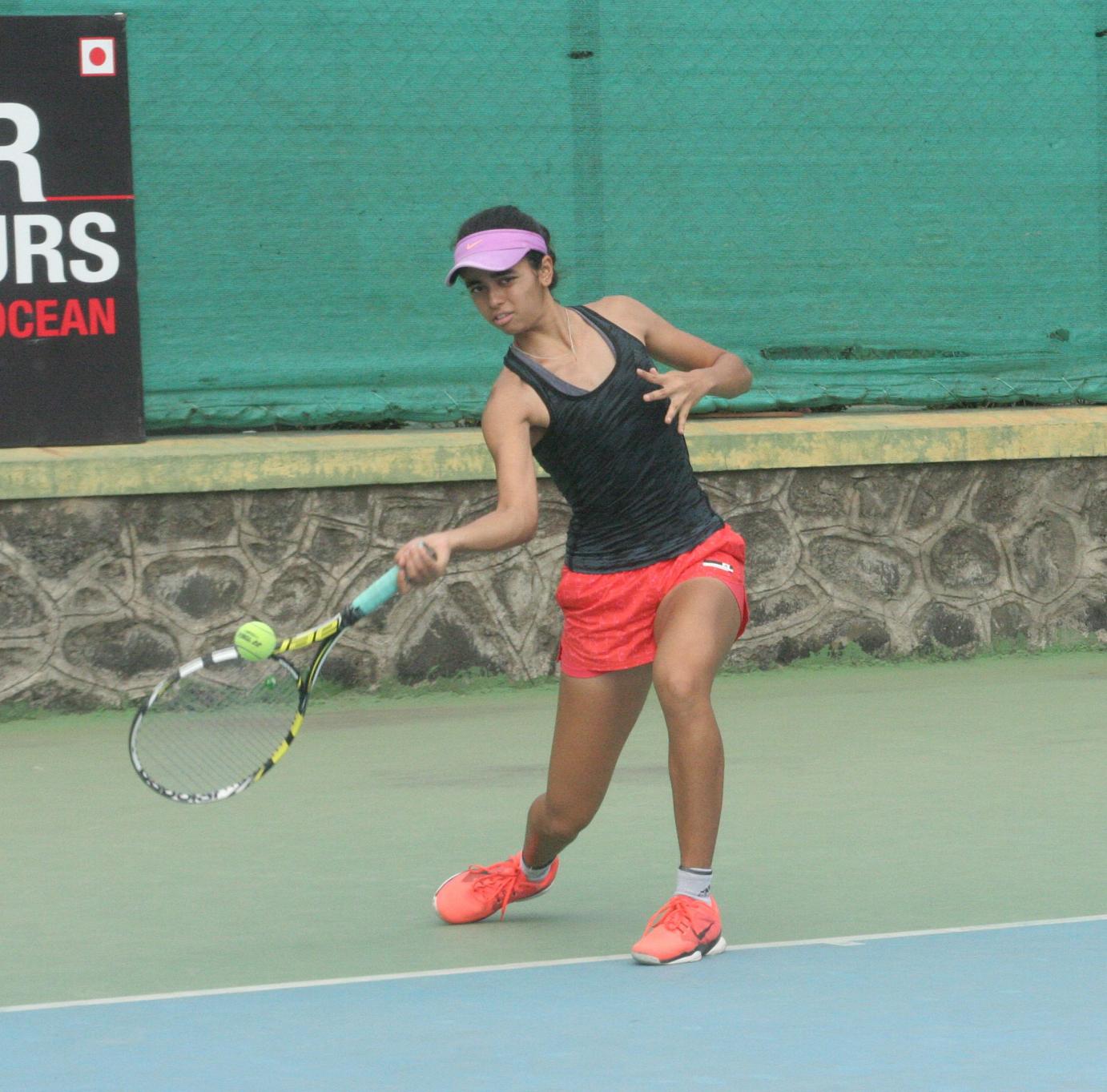 She now meets top seeded Akanksha Bhan of India in the quarterfinal face-off in the top half of the draw. Akanksha too had an easy outing in beating Doga Turkmen of Tur 6-3, 6-2.
Japan's Shiori Ito was the other who scored an upset win when she defeated Rashmikaa Bhamidipaty, the sixth seeded Indian, 6-3, 6-4. Shiori will play Shivani Amineni in the quarterfinals. The fourth seeded India scored almost a one-sided 6-1, 6-0 win over Jingyi Wang of China.
In the Boys section, top seeded Siddhant Banthia continued his winning run by beating Finn Murgett of Britain 6-2, 3-6, 6-4. He now meets Poland's Michal Wozniak in the quarterfinals.
Results: Boys: Second round:
1-Siddhant Banthia (Ind) bt Finn Murgett (Gbr) 6-2, 3-6, 6-4;
Michal Wozniak (Pol) bt Kenjiro Shimizu (Jpn) 6-1, 6-2;
3-Sacchitt Sharrma (Ind) bt Sai Karteek Reddy Ganta (Ind) 6-0, 6-3;
7-Abhimanyu Vannemreddy (Ind) bt Kaivalya Kalamse (Ind) 6-3, 4-6, 7-6 (7-3);
Theertha Macherla (Ind) bt Felix Gill (Gbr) 1-6, 7-6 (11-9), 6-4;
Jacob Fearnley (Gbr) bt Mann Shah (Ind) 6-3, 6-2;
8 James Story (Gbr) bt Rafael E Grovas (Pur) 6-3, 6-2;
4-
Rishabh Sharda (Ind) bt Nikit Reddy (US) 2-6, 6-4, 6-4.
Girls:
Second round: 5-Salsa Aher (Ind) bt Muskan Gupta (Ind) 6-0, 6-2;
4-Shivani Amineni (Ind) bt Jingyi Wang (Chn) 6-1, 6-0;
8-Mingqiao Yang (Chn) bt Chae Hyun Sim (Kor) 6-2, 7-6 (7-1);
Shiori Ito (Jpn) bt 6-Shrivalli Rashmikaa Bhamidipaty (Ind) 6-3, 6-4;
2-Ayumi Miyamoto (Jpn) bt Sharannya Gaware (Ind) 6-1, 6-1;
1-Akanksha A Bhan (Ind) bt Doga Turkmen (Tur) 6-3, 6-2;
3-Vaidehi Chaudhari (Ind) bt Evelina Kontareva (Rus) 7-5, 6-0;
Kaavya Sawhney (Ind) bt 7-Na Dong (Chn) 6-2, 6-2.