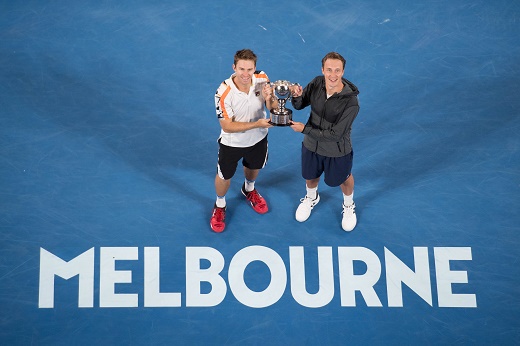 Melbourne: Finnish tennis player Henri Kontinen and Australian John Peers got their first Grand Slam title after winning the Australian Open doubles final here on Saturday.
Kontinen and Peers defeated US brothers Mike and Bob Bryan 7-5, 7-5, reports Efe.
Read more: Serena clinches record 23rd Grand Slam title with Australian Open triumph
With this victory, the two winners stopped the illustrious brothers from claiming their seventh title in Melbourne and 17th Grand Slam.