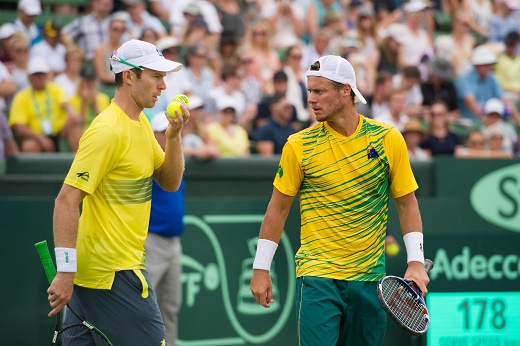 Melbourne: Twin brothers Bob and Mike Bryan of the United States defeated unseeded Spaniards Pablo Carreno and Guillermo Garcia-Lopez 7-6 (1), 6-3 in the men's doubles category to reach the final of the Australian Open here on Thursday.
The Spaniards had a break in the first set, but the US pair recovered to force a tie-break in which they demonstrated their dominance over their opponents, reports Efe.
Rain delayed the game for about 15 minutes until the roof of the Rod Laver Arena was closed. The US brothers, who recently announced that they will not compete in the Davis Cup again, closed out the game in 91 minutes.
Read more: Serena Williams to face her sister Venus in Australian Open final
The victory means the twins will play in their 30th Grand Slam final. They have won the Australian Open six times, the French Open twice, Wimbledon three times and the US Open five times.