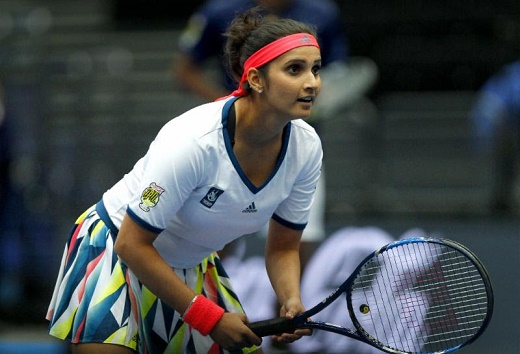 Hyderabad: After two intense legs in Tokyo and Singapore, the Coca-Cola International Premier Tennis League lands tomorrow in Hyderabad, India, which will be the decisive leg where the final will take place.
Home superstar Sania Mirza, one of the leaders of the local team, the Indian Aces, is ready to be the main protagonist as she hopes to guide her side to the IPTL crown.
"I am looking forward to go to Hyderabad", said Mirza. "Actually the city has a very rich culture of sport, with amazing athletes coming from there. People follow the tennis all year round and have a deep knowledge of the sport in general. I really hope they come to support us." Mirza, women's doubles world number one and owner of six Grand Slam titles, grew up in Hyderabad, where she lives when the tour gives her time to do so. It will be the first time since April 2015 that she plays in front of her hometown crowd.
"It is very special for me to play there. The last time was almost two years ago and before that it was actually in 2005 so it is always special to play back home because it reminds you where you come from, your beginnings, the journey you have had," said Mirza. The 30-year-old is not just the best women's doubles player in the world, she is a global icon. Her near-five million followers on Twitter make her the second most followed female tennis player right behind Serena Williams.
Playing for the IPTL for the third time, Mirza says she loves the format. "As tennis players we play such an individual sport that it's great to be part of a team. It is a really fun format but also a very competitive one," she added. "Even if you play just one set, you are living every point with them because all the emotions you go through. Actually I think it's tougher to watch than to play, at least in my opinion. Emotionally, when you finish the match, you feel like you have played the five sets. That's what makes the format so special."
From December 9-11, at the Gachibowli Indoor Stadium, the best tennis stars from past, present and future will be in Hyderabad.