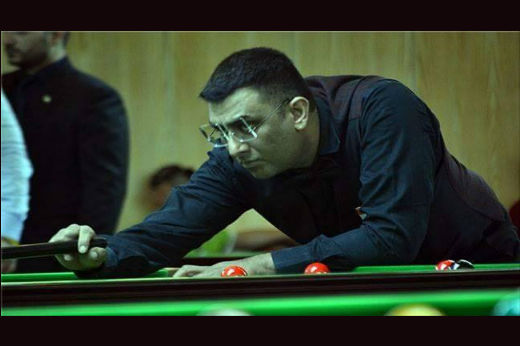 Kolkata: World Masters Snooker and 9-Ball Pool Champion Dharminder Lilly crashed out in the league stage of the 3rd Kolkata Open National Invitation Snooker Championship at Bengal Rowing Club here on Friday.
Pankaj Advani, Aditya Mehta, Sourav Kothari, Brijesh Damani, Manan Chandra, Alok Kumar, Faisal Khan, Siddharth Parikh, Laxman Rawat, Lucky Vatnani and Kamal Chawla qualified for the knockout stage.
Lilly lost both his group matches to Laxman Rawat and Kamal Chawla with identical scores of 4-1.
Also Read :Snooker: Aditya Mehta wins Pro-Am event with partner Ravi Goenka