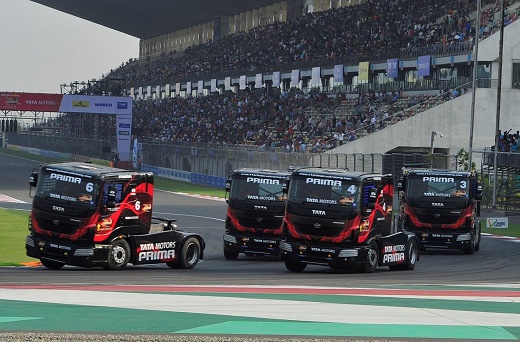 New Delhi: The fourth edition of the Tata Motors T1 Prima Truck Racing Championship will be held on March 19 at the Buddh International Circuit (BIC) in Greater Noida, it was announced on Monday.
Conducted under the aegis of FIA & FMSCI, the T1 Prima Truck Racing Championship will feature Tata Prima trucks, built for the purpose.
A one-make championship, T1 Prima Truck Racing will have a roaring start of Tata Prima race trucks competing against one another for top honours.
India's first truck racing championship will have three categories of competition -- Super Class (10 contenders, Champion Class (10 contenders) and Pro Class (12 contenders).
Vicky Chandhok, mentor of the event, said: "Truck racing is a fun sport that many did not realise could actually be done, but Tata Motors made it happen and today the T1 Prima Truck Racing Championship is one of the most awaited events on the Indian motorsports calendar."
Read more: JK Tyre Xtreme 4Play 2017: Bengaluru teams win off-roading championship in Punjab
"What makes the T1 Prima championship all the more fulfilling is the sense of purpose it brings, not only to the motorsports scene, but how it ties into the Indian commercial vehicles industry and more importantly to the profession of truck driving. Season 4 promises to be even more exciting."