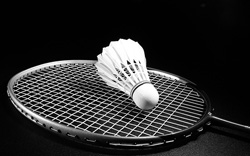 Copenhegan: Danish badminton legend Erland Kops passed away on Saturday. The 11-time All England champion was 80.
"The world of badminton has lost one of its' greatest players of all time. Erland Kops was a beacon in Danish badminton in the 50's and 60's where he took a bunch of titles, in both men's singles, doubles, and mixed doubles," Badminton Europe posted in its website, without revealing the cause of Kops' death. He also won the Danish title five times in singles and four in doubles. In 1992, the two-time European doubles champion was inducted into the Danish Hall of Fame, alongside nine great sports personalities, according to Badminton Europe's website.
Five years later followed the induction into the "World Badminton Hall of Fame", and, in 2000, he received the Order of the Dannebrog, a knight's cross presented by the Queen of Denmark.
In 2012, Badminton Europe had the honor of inducting him, as the first member, into the "BEC Hall of Fame".
Danish great Peter Gade tweeted: "One of the biggest legends in our sport of badminton, Erland Kops, passed away this morning. Truly a legend to remember. RIP Erland."