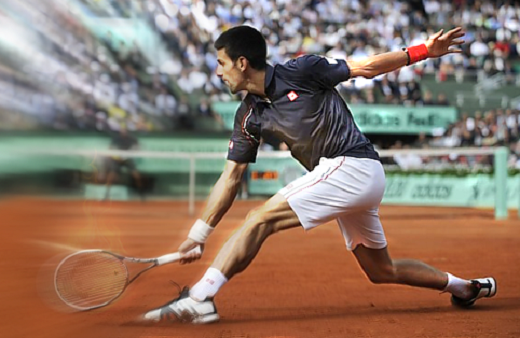 The first Grand Slam of the year is back and the prediction or rather assumption of who will emerge the men's winner this time has started. Australian Open has brought to us new stars, extraordinary rivalries, nail-biting matches and many other aspects each year.
Let us look at the top 5 men's contenders to win the Australian Open this season.
Grigor Dimitrov: After 30 months, Dimitrov won an ATP Title and made his name included amongst the contenders for Australian Open. The former world No. 8 had a disappointing 2016 which moved him down the rankings at No. 40. With new motivation and hunger, the Bulgarian not only won the Brisbane Internationals but defeated both Spanish sensation Rafael Nadal and World No. 3 Milos Raonic during the competition. His form is surely an indication of what we may get at the coming grand slam.
Stansilas Wawrinka: The current World No. 4 has somehow been overshadowed by his fellow Swiss teammate Roger Federer for many years. Although he has four Grand Slam titles in his collection, he has always been under appreciated by the media and fans alike. The 2014 Australian Open winner has all the tools to succeed again this time and hopefully he will.
Milos Raonic: The aggressive Canadian tennis star who has moved up the ladder with his performances and currently holds the no. 3 spot. Last year, he lost the tournament in the semi-finals match against Andy Murray, in a 5 set thriller. This year he wants to complete the final two hurdles and showcase the world his extraordinary talent pool.
Andy Murray: For two consecutive years, Andy Murray or rather Sir Andy Murray has lost the Australian Open after reaching the finals. He lost twice to Novak Djokovic in the 2015 and 2016 edition of the tournament. The Brit sensation has won a variety of ATP Titles and Grand Slams and is looking to cross the final jinx this year at the Australian Open. Truly, a player to watch out for!
Novak Djokovic: One of the most successful tennis players in the Australian Open, Novak Djokovic, has won the competition six times. He has been such a dominant figure in the Australian court for the last 7-8 years that it has ameliorated him to great heights. The defending champion will look to maintain his form in this tournament and shower some of the most elegant and exquisite shots in his repertoire.