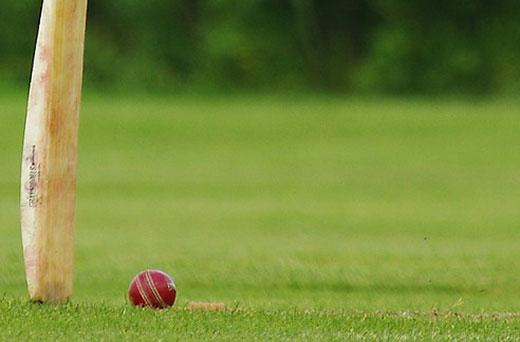 New Delhi: Following in the footsteps of the women's Big Bash League (BBL) in Australia, India will very soon have its first ever league for the eves -- Women's Cricket League (WCL) -- to be launched on March 8, coinciding with International Women's Day.
The WCL is viewed as an earnest endeavour to provide women cricketers in India equal opportunities and acknowledgement at par with their male counterparts.
Commenting on the upcoming league, WCL founder Parul Jain said: "It's important that young girls coming through can see cricket as a viable option to play at the highest level. The WCL #T20 League is expected to be of the same repute as the Indian Premier League (IPL) and women Big Bash League of Australia in support of women."
"This will lead to greater interest in women's cricket in India, which has generally been given much less importance than the men's sport."
"With many sports getting their own professional leagues and ever-growing popularity in the country, it is time that the women cricket league is formed. It is no surprise that the fierce team of eves does not get as much attention and opportunities neither from the sports bodies or the sponsors in India as the men's team," he added.
India's first woman cricket coach and Dronacharya awardee Sunita Sharma, who is closely associated with the project, said: "It's been more than three decades since the Indian women cricket team has been formed and has won various matches globally, still there is hardly any acknowledgement to women as per men cricketers in India."
"While men's cricket underwent huge changes in the 80s and 90s, we were just languishing. However, I am enamoured that a start has been made and we hope to gain a lot from it. Lot of talent will now come to the forefront. We would like to see WCL getting as much attention in future," she added.
Vandana Thakur, Founder, WCL said, "There is abundant talent in India and through WCL a lot of untapped cricketers will get opportunity and platform to showcase their talent. We shall be doing promotion at school and college level so that players can come from small towns and villages just like Former Indian Men's captain MS Dhoni."
The objective of Women Cricket League (WCL) is:
• To acknowledge and honour the contribution of the Indian women cricket
• To present an international-quality cricket competition for Women
• To provide exposure and platform to promote Women Cricket talent in India
• To take Indian Women Cricket beyond boundaries and get them long due International name and fame they deserved
• To celebrate the Unsung Women cricketers of India
• To promote and identify the hidden talent in women and take them to the highest pedestals alike other sports
• To make the sport professional for female cricketers
• To produce a large pool of talented Indian women players to play at the National and International levels
• To engage hundreds of millions of passionate women cricket fans and encourage and facilitate women to start taking sports as their career
• To create an inclusive work and sporting environment where women players, coaches, employees, volunteers and administrators feel valued and are able to contribute to their full potential.
• To set new standards in Women sports administration in India

"It is time India has leagues like Women Big Bash Cricket League, Australia or Women's Cricket Super League, London. WCL should have started earlier, but it's better late than never. I am more than optimistic that WCL will take Indian Women Cricket beyond boundaries and get them long due International name and fame they deserved. " added Mr Parul Jain.