World champions Australia have dropped two places to fifth, while ICC Champions Trophy winners Pakistan have conceded three points in the MRF Tyres ICC ODI Team Rankings following an action-packed month of white ball cricket, which saw 17 ODIs being played between seven sides in Australia, Bangladesh and New Zealand. While the 50-over tournament champions have slipped in the team rankings table, England and New Zealand have been rewarded for their impressive performances against Australia and Pakistan, respectively. England (116) have moved up to third after gaining two points and New Zealand (115) have risen to fourth after earning three points.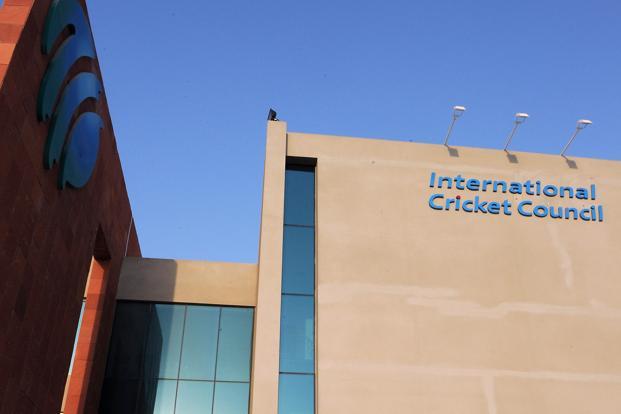 Following a 4-1 series defeat, Australia are now fifth on 112 points, while Pakistan, after being swept aside 5-0 by New Zealand, are sixth on 96 points. The top five sides are still separated by just nine points.
In Bangladesh, the hosts went head to head with Sri Lanka and Zimbabwe in a tri-series, which culminated on Saturday with Sri Lanka beating Bangladesh in the final by 79 runs. From this series, all three sides retained their pre-series rankings, but Bangladesh conceded two points to slip to 90 and Zimbabwe earned a point to move to 53. Sri Lanka stayed on 84 points.
The excitement of ODI cricket will continue in February, when South Africa will put its number-one ranking on the line against second-ranked India in a six-match series, which starts in Durban on Thursday, 1 February.
To retain the top spot, South Africa will have to draw the series, while India can top the ODI table if they win the series by 4-2 or better. However, India will slip behind England by a fraction of a point if South Africa win the series by 5-1 or better.
Also in action will be 11th-ranked Afghanistan and 10th-ranked Zimbabwe in Sharjah; the two sides will contest a five-ODI series in Sharjah from 9-19 February.
This series will be their final preparation before the ICC Cricket World Cup Qualifier, which begins in Bulawayo and Harare on 4 March. The top two sides from this 10-team tournament will progress to the ICC Cricket World Cup 2019, which will be staged in England and Wales from 30 May to 15 July next year.
Australia v England
The biggest mover in the top-50 batsmen is Australia's Marcus Stoinis, who has vaulted 25 places to 28th position after scoring 221 runs in the series against England. Aaron Finch, who was the leading run-getter with 275 runs, has gained two places and is now in 15th position. The opener has now become his side's second highest-ranked batsman, with David Warner sitting in third spot overall and captain Steve Smith slipping four places to 17th.
England opener Jason Roy, who played a lead role in guiding his side to a 4-1 series win by contributing 250 runs, has jumped 12 places to 20th spot. Roy is now England's third highest-ranked batsman after Joe Root (up one place to sixth) and Jos Buttler, who has returned to the top 20 in 18th position by rising three places.
Travis Head and Jonny Bairstow are the other batsmen from the series to move in the upward direction. Head has climbed seven spots and is now 22nd after piloting Australia to their sole victory with 96 runs in a low scoring game in Adelaide, while Bairstow has gained eight places and is now 40th after scoring 157 runs in the series.
Amongst the bowlers, Josh Hazlewood of Australia and England's Chris Woakes have moved up one place each to fourth and 13th, respectively, while Pat Cummins has risen five places to 14th.
However, Mitchell Starc has slipped one place to eighth, while Liam Plunkett has plummeted eight places to 17th. Adil Rashid, who was the leading wicket-taker in the series with 10 wickets, is now just four points behind the Windies' 11th-ranked Sunil Narine.
Outside the top-30, Mark Wood has jumped 12 places to join Mirwais Ashraf of Afghanistan and India's Amit Mishra in 35th position, while Moeen Ali is now in 38th spot after climbing three places.
New Zealand v Pakistan
The biggest news in the latest player rankings has come from this series where ICC Emerging Cricketer of the Year 2017 Hasan Ali has failed to defend his number-one position. The fast bowler has slipped four places to fifth after claiming six wickets in four matches.
This means South Africa's Imran Tahir will start the series against India as the number-one bowler, while Virat Kohli will defend his number-one batting ranking from AB de Villiers, who is just four points behind.
Hasan Ali is not the only Pakistan bowler to lose ground. Mohammad Amir has also dropped five places to 31st to join Mohammad Hafeez in equal 31st position. Imad Wasim, who was unavailable for the series due to an injury, has slipped three places to 33rd.
New Zealand bowlers were on fire in this series and Trent Boult, Mitchell Santner and Tim Southee have all made impressive gains.
Boult has moved up two places to second after finishing the series as the leading wicket-taker with nine wickets, Santner is now in seventh position after moving up three places following his six wickets, while Southee has lifted 14 places to 23rd after bagging eight wickets.
Amongst the batsmen, Martin Guptill has been rewarded for finishing as the most successful batsman in the series (310 runs) with a rise of four places that has put him just outside the top-10 in 11th position. In doing so, Guptill has leapfrogged Ross Taylor (12th) to become his side's second highest-ranked batsman after Kane Williamson, who has moved up two places to 8th following his 261 runs in the series.
Bangladesh tri-series
Shakib Al Hasan has returned to the top of the all-rounders' list after scoring 163 runs with the bat and taking nine wickets with the ball. He has replaced Mohammad Hafeez, who is currently suspended from bowling and therefore played as a batsman in Pakistan's series against New Zealand.
Among the batsmen, Tamim Iqbal has retained his 16th position, Shakib has moved up three places to 30th and Sikandar Raza of Zimbabwe has jumped nine places to 43rd.
In the bowlers' table, Mustafizur Rahman has gained 12 places and is now 19th after his seven wickets, Tendai Chatara of Zimbabwe has vaulted 13 places to 40th, Sri Lanka's Akila Dananjaya has leaped 13 places to 45th, while Rubel Hossain has moved to 58th after rising eight places.
SA v India series:
1 February – 1st ODI, Durban (d/n)
4 February – 2nd ODI, Centurion (d)
7 February – 3rd ODI, Cape Town (d/n)
10 February – 4th ODI, Johannesburg (d/n)
13 February – 5th ODI, Port Elizabeth (d/n)
16 February – 6th ODI, Centurion (d/n)
Afghanistan v Zimbabwe series:
9 February – 1st ODI, Sharjah (d/n)
11 February – 2nd ODI, Sharjah (d/n)
13 February – 3rd ODI, Sharjah (d/n)
16 February – 4th ODI, Sharjah (d/n)
19 February – 5th ODI, Sharjah (d/n)
MRF Tyres ICC ODI Team Rankings (as on 29 January, after Aus v Eng, NZ v Pak and tri-series in Bangladesh):
Rank Team Points
1. South Africa 121
2. India 119
3. England 116 (+2)
4. New Zealand 115 (+3)
5. Australia 112 (-2)
6. Pakistan 96 (-3)
7. Bangladesh 90 (-2)
8. Sri Lanka 84 (-)
9. Windies 76
10. Zimbabwe 53 (+1)
11. Afghanistan 51
12. Ireland 44