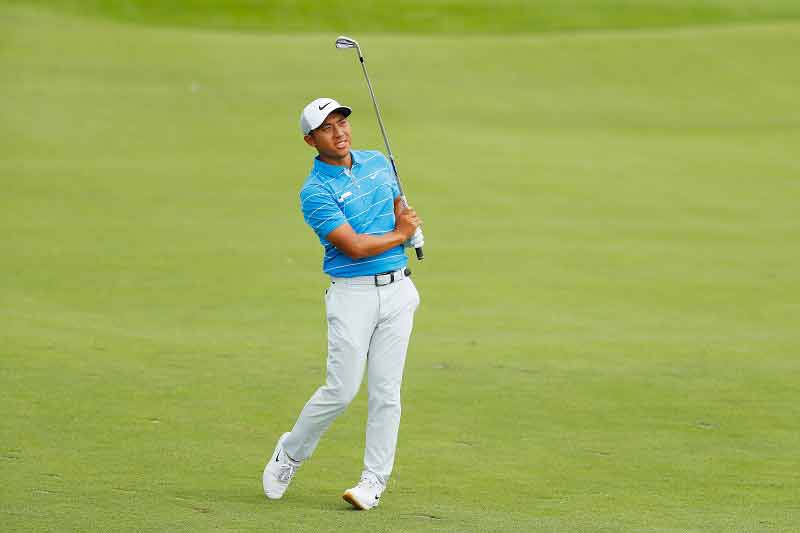 Medinah, Illinois: C.T. Pan wrote a small slice of golfing history after becoming the first golfer from Chinese Taipei to qualify for the Presidents Cup as his PGA TOUR FedExCup Playoffs campaign ended at the BMW Championship on Sunday.
The 27-year-old, who enjoyed a maiden PGA TOUR win at the RBC Heritage in April, finished T31 after ending the week with a level par 72 at Medinah Country Club's No. 3 Course. He needed to finish 12th or better to advance into the final week of the season where the FedExCup champion will bag US$15 million.
However, Pan safely earned his place amongst the top-8 players for the International Team to face the United States Team at Royal Melbourne Golf Club in Australia this December when qualifying ended on Sunday.
"Yeah, it's great. I mean obviously I didn't play well the last couple weeks. I played okay, mediocre but to be able to lock-down this spot (for the Presidents Cup), that means a lot to me. It means I can make sure and plan my schedule to get ready for the Presidents Cup," he said.
Apart from his breakthrough victory, Pan enjoyed six top-25s to end the season in 37th place on the FedExCup points list. He was determined to make it to the TOUR Championship after also missing out on the top-30 spots by a few rungs last season.
"It's been great year, I would say. I won, achieved my dream to win a PGA TOUR event and played well and got a spot on the Presidents Cup team. That means a lot to me. It's very special year for me. But, you know, looking at my stats and my goals, I still have things I need to work on. I want to make sure I get better every day," said Pan.
He will take a short break and start planning his schedule for the new 2019-20 PGA TOUR Season which begins in September. He said he would take into consideration the Presidents Cup and ensure he is battle-ready to help the International Team wrest the trophy from the United States team.
"I was deciding whether to come back to the U.S. after the three events in Asia to get ready here in U.S. Now, with the Presidents Cup in Melbourne, I kind of want to stay in the same time zone, make sure my body will adjust to it," said Pan.
"It will be wild. We will have a lot of fans to cheer for us, I'm sure. My family for sure, friends, too."