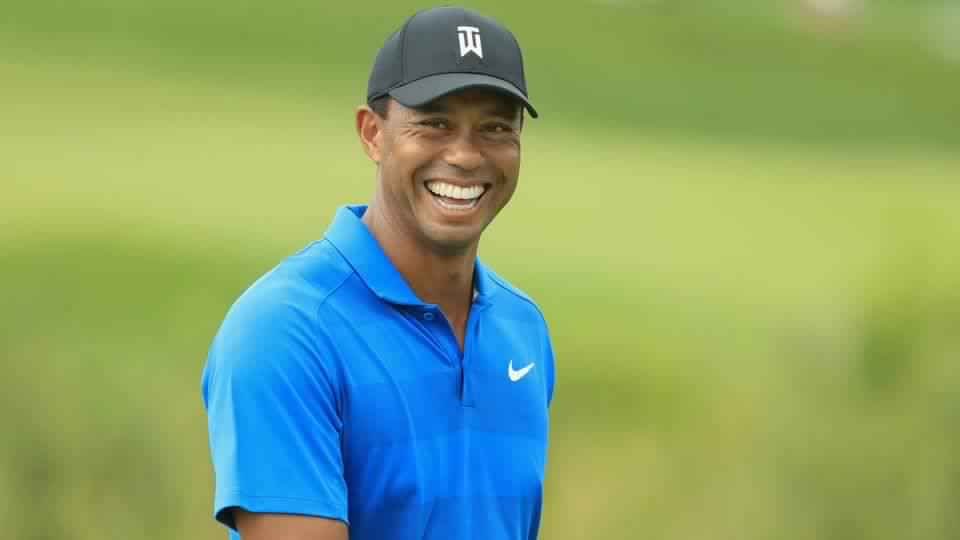 U.S. Team Captain Tiger Woods has announced Fred Couples, Zach Johnson and Steve Stricker as three of his captain's assistants for the 2019 Presidents Cup, which will return to The Royal Melbourne Golf Club in Melbourne, Australia for a third time from December 9-15, 2019. Woods has the option to name one final assistant prior to the competition.
Couples led the U.S. Team as captain three consecutive times (2009, 2011, 2013) and is set to serve as a captain's assistant for a third time after being tabbed by captains Jay Haas and Sticker in 2015 and 2017, respectively. Woods and Couples were Presidents Cup teammates in 1998 and 2005 and partnered up in Woods' first-ever match where the two defeated Ernie Els and Vijay Singh, 5 and 4, at Royal Melbourne.
Woods competed on each team that Couples captained, including the 2011 event at Royal Melbourne where Woods was a captain's pick. The two were both captain's assistants for Stricker in 2017 at Liberty National.
"I've enjoyed being a captain's assistant for the past two Presidents Cups, and to support Tiger in his first captaincy is going to be a very special experience," Couples said. "Plus, to return to one of my favorite venues, Royal Melbourne, is going to be a real treat. The fans in Australia really know their golf and create an unbelievable atmosphere for the players, so I'm excited to return and help this team win."
Couples is a four-time Presidents Cup participant (1994, 1996, 1998, 2005) with an overall record of 9-5-2. He helped lead the U.S. Team to victory as a player in the first two editions of the Presidents Cup in 1994 and 1996, where Couples combined for a 6-1-0 record at the Robert Trent Jones Golf Club.
"Freddie and I go way back in the Presidents Cup," Woods said. "And we're basically coming full circle at Royal Melbourne. He and I teamed up in one of our matches in '98, I was a captain's pick in '11 and now we get to return there as two leaders of this team. We're going to have some fun, but we're there to win."
Johnson will join the U.S. Team as a captain's assistant for the first time with four Presidents Cup appearances of his own (2007, 2009, 2013, 2015); he was a teammate of Woods in the 2007, 2009 and 2013 events. Johnson owns an overall Presidents Cup record of 10-6-1 and delivered his most impressive performance in 2015 with a 3-0-1 record, which included two victorious Four-ball matches with partner Phil Mickelson and a Singles win over International Team stalwart Jason Day.
"To be named a captain's assistant in the Presidents Cup for the first time is a real honor," Johnson said. "Having competed with Tiger in the Presidents Cup in the past, I've always admired the pride he takes in these team events. I'm thrilled he's chosen to trust me with this important role, and I look forward to doing my part to help the team succeed."
Johnson is a 12-time PGA TOUR winner with his last victory coming at the 2015 Open Championship at St. Andrews.
"Zach brings a lot of passion and energy to the team," Woods said. "He's so well respected among his peers and we've grown close on Tour throughout our careers. I value his advice, and he can help me make important decisions during the week."
Fresh off captaining the victorious 2017 U.S. Presidents Cup Team at Liberty National, Stricker will join Woods in Australia for his second stint as a Presidents Cup captain's assistant (2015) after he selected Woods as an assistant in 2017. A five-time Presidents Cup competitor (1996, 2007, 2009, 2011, 2013), Stricker boasts a 14-10 record and finished with a 2-2 record the last time the Presidents Cup was played at The Royal Melbourne Golf Club in 2011.
"I can't say enough about the opportunity to serve as an assistant for Tiger's first captaincy," Stricker said. "Tiger was such a valuable member of our team in 2017 and I'm humbled that he sees me as an asset to the 2019 team. I look forward to helping him in any way he may need with his captaincy just like he helped me in 2017."
Stricker and Woods were on the same Presidents Cup team four times (2007, 2009, 2011, 2013) and accumulated four total points as partners. All four points were earned in the 2009 Presidents Cup at TPC Harding Park, where Stricker and Woods became the first-ever partnership to win four points in a single Presidents Cup.
"Stricks was an incredible leader in 2017 and I took a lot away from the way he served as captain that I hope to emulate in Melbourne," Woods said. "We have always shared a high level of trust and mutual respect, which will be important in helping us guide this team."
Stricker, 51, owns 12 PGA TOUR titles and was a three-time winner on the PGA TOUR Champions in 2018.