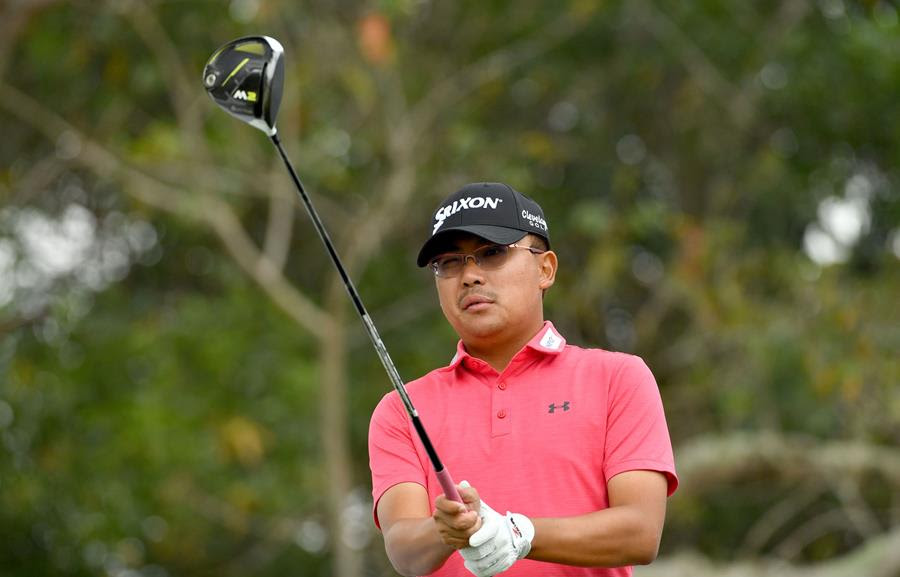 Malaysia's Nicholas Fung is ready to bounce back from sickness and establish himself as one of the genuine contenders for the 37th GS Caltex Maekyung Open Golf Championship when the KR₩1,000,000,000 (approx. US$925,000) event gets underway on Thursday.
Fung was riding on a rich vein of form, having produced one of his best performances this season with a tied-14th finish in Japan a fortnight ago. He then suffered a stomach upset in China last week which affected his performance, causing him to miss the cut.
Having fully recovered, the 27-year-old now believes his intimate knowledge of the Namseoul Country Club will be advantageous as he seeks to win his second Asian Tour title since his breakthrough in Thailand last year.
Promising Thai talent Phachara Khongwatmai is back in familiar hunting ground on the Asian Tour having played in the Middle East and Europe for most part of the early season.
Phachara, who will celebrate his 19th birthday on Thursday, has been touted as one of the rising stars from the Asian Tour after impressing many with his achievements at a relatively young age. He is expected to chase for his breakthrough win on the Asian Tour especially after finishing in a career high of third place on the Order of Merit standings in 2017.
Singapore's Mardan Mamat, a five-time Asian Tour winner, is hopeful of putting up a fight against his young rivals as he turns his attention to playing on the Seniors Tour in Europe and the United States.
The 50-year-old's last win on the Asian Tour last came in Bangladesh in 2015 and while wary of the emerging young talents, he knows he still has what it takes to compete at the highest level.
The 37th GS Caltex Maekyung Open Golf Championship is sanctioned by the Asian Tour and the Korea Golf Association (KGA) for the first time since 2008. It is also the first of the three Asian Tour events to be played in Korea this year.
Who said what?
Nicholas Fung (Mas)
I was not feeling well in China last week due to a stomach upset. I couldn't bring my A game to the tournament on the Friday and subsequently missed the cut. But that's all over now and I'm looking forward to a new week here with renewed confidence. My form has been good as the results in Japan have shown. It was my best result this season. It's always good to go back to Korea again. I've played at Namseoul before and the greens are very tough over there. It's not a long golf course but you got to be really accurate and put the ball on the right spot on the greens. Otherwise you'll be in trouble. If you can putt well, you'll likely to win the tournament.
Phachara Khongwatmai (Tha)
I've good memories of this course as I've led in a couple of rounds at tournaments here. But just didn't get the job done. I've another chance this week and it's an Asian Tour event, so I want to do well and get that win. I've been playing in Europe and the Middle East a lot this year. There's a lot of difference especially in the course conditions, weather and it was a challenge trying to adapt to these different conditions. But it has been a good experience and I'm always learning. It's good to be back in Asia as I know the courses better here.
Mardan Mamat (Sgp)
It has been about 10 years since we last played here on the Asian Tour and it's definitely nice to be back at Namseoul. I'm not expecting much but I know how I'm going to play this golf course as I've got good knowledge of this place. I'll be spending five weeks in Europe, playing in a few Seniors events over there. Two days ago, I also received an invitation to play at a Seniors event on the PGA in America. I've decided to play at that event at the end of the month and will head there after Bangladesh. I'm still enjoying golf and I still love to compete even though I'm 50. I still have that competitive spirit in me.