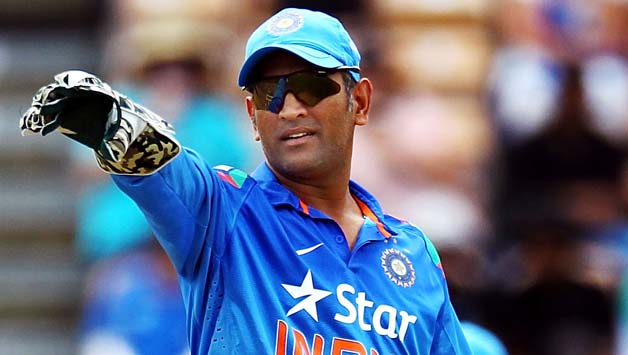 It is a bright sunny day at Johannesburg. 39 overs of a 40 over cricket contest have elapsed. India has lost a 50 over World Cup final at the same venue- some 4 years ago and now a T20 World Cup win is at stake and that too against the arch-rivals Pakistan. The Indian captain has two choices- one to give the final over to a veteran off-spinner, immensely experienced and someone who has a reputation in world Cricket and the other to believe in a largely inexperienced medium pacer who has looked off-colour so far. Unlike journalists, the captain did not have all the time in the world to come to a decision. And from the moment Mahendra Singh Dhoni tossed the ball to Joginder Sharma that day, he had made one thing pretty clear- he was a free thinker.
What went behind a typical MS Dhoni decision? On top of the list would be his ability to trust his instincts and willingness to take risks. As a first time captain, Dhoni's handing over the ball to Joginder for that last over was him learning the tricks of the trade. When he decided to walk in ahead of the in-form Yuvraj Singh in the famous World Cup final in 2011, he was only believing his instinct even though he hadn't been amongst the runs in the entire tournament.
A testimony to his belief in himself was the way he handled the senior players in his team because remember in a team which had the likes of Rahul Dravid, Sachin Tendulkar and Sourav Ganguly, suddenly a young, relatively inexperienced guy was made the captain and although he did respect his seniors, he was always firm when it came to backing a player he believed in or taking a call on the field.
The other thing that helped Dhoni make a decision was knowing the strength and weakness of not only his team but also the opposition. Against Misbah Ul Haq in that World Cup final, for instance, Dhoni was aware that Misbah is a much better player of spin and would fancy his chances against the off-spinner Harbhajan with the ball turning into the right-hander. Quite later in his captaincy stint, in a post-match presentation, Dhoni explained how Bumrah was "weak" in the fielding department or how Pandya wasn't the best person to bowl the Yorker- facts that helped him take a crucial call.
And of course, he lived in the moment. It is easier for us to analyze his decision long after the game is over but to be in the moment and take decisions, meticulously weighing the possible consequences of it, when the stakes are high, is just marvellous. The best examples being- Dhoni letting Sachin take the centre stage in the post-World Cup celebrations and him offering Sourav Ganguly captaincy for the final few overs in the latter's farewell game.
By the way, there is a fish which is called Mahi, which, of course, doubles up as Dhoni's nickname. And so in a Cricket show once, Gaurav Kapur was sharing this anecdote in which after a game at Wankhede, in the dinner menu there was a dish called Grilled Mahi and Gaurav took the menu and showed it to MS and said, "Look you were on the menu today" and Mahi replied "That's because they know they cannot grill me on the field".
It didn't matter to him that he had lost that game. On a few occasions, reporters were on the receiving end of Dhoni's wit and his presence of mind. The best one was of course during the 2016 ICC World T20.
As a captain, he was arguably the best when the slower bowlers were bowling well in tandem. It seemed that he was comfortable and secure when the spinners were on but was tad too defensive when the pacers came in, which is probably why India had some forgettable tours, especially in Red Ball Cricket under his captaincy.
Now how does one pick one of the many things he achieved as captain? His greatest achievement, perhaps, is the lesson that middle-class small towners can go out there and have the World at their feet.
When Dhoni gave the ball to Joginder that day, perhaps he did not know that he was starting a new chapter in Indian Cricket. India defeated Pakistan in that final. Dhoni was soon made captain across all three formats because of his success in the T20 World Cup. Till 2011 he had alongside his name- a T20 World Cup, the No. 1 rankings in Test Matches and the ICC Cricket World Cup 2011. In 2013, the ICC Champions Trophy came into his already fulfilling cabinet. Three IPL wins, 2 Champions League titles, Dhoni achieved everything a captain aspires for achieving in International Cricket.
Dhoni may no longer be the captain of the Indian Team but continues to have a significant role in making decisions on the field in limited overs cricket.
MS Dhoni- the batsman-has had a forgettable year this year and many have questioned his presence in the team because of his poor average and questionable strike rate. With around 20 odd ODI games before the World Cup, Dhoni would have long retired if he had considered not playing the next world Cup. This means that the Dhoni wants to contribute in that World Cup next year and given his experience of playing big games, he would be too big a player to not consider for selection solely based on his batting performances in the recent past.
Given Dhoni's commitment to the game and self-improvement, don't be surprised if he comes up with wonderful batting performances in the coming games. With Mahi, one just can't expect anything but make no mistake his batting form will be the key if India dream of winning the World Cup in England next year and he himself is well aware of that.