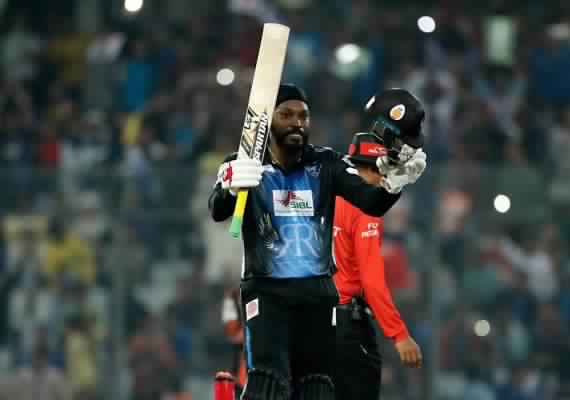 Chris Gayle is one of the most celebrated T20 cricketers around the world, having tasted success in most of his endeavours. His presence has helped bolster the strength of the Balkh Legends in the Gulbahar Afghanistan Premier League (APL) T20, powered by Fogg, invested and promoted by Snixer Sports in association with the Afghanistan Cricket Board (ACB). Balkh Legends have progressed through to the semi-final of the tournament, thanks to their consistency. "That's good news as that is the first objective for any team – to be in the top four," Gayle said during a press conference after the victory against Paktia Panthers.

Gayle joined the Balkh Legends a little late but has walked into a team that has managed to find its combination. "It's been good so far. Before the tournament started, some of the players met and wanted me to be here and be a part of something. It's been good from a team point of view. From a personal point of view, it's good to be a part of a new franchise and share my viewpoints with youngsters. Hopefully, they can learn a lot," he said. Gayle's years of experience will be fruitful for his young teammates who can seek out his time and gain invaluable knowledge about the game.

His journeys around the world have taken him to different conditions in the shortest format, but given all that experience, adapting has become one of Gayle's biggest strengths. "It's about how quickly you adapt. It's not that difficult since you play all around the world. It is about how quickly you gel with each other. Obviously, there are some younger guys who can't speak English but there are seniors who can translate for them. It's been good fun," Gayle said about gelling into a new unit in a different league.

Prior to the tournament, Gayle came off a century for Jamaica in West Indies domestic cricket. He has looked in good touch but is yet to record a big score. Come the important games, the danger of Gayle coming good will be lurking and Balkh Legends would hope he turns it on when it is most needed.