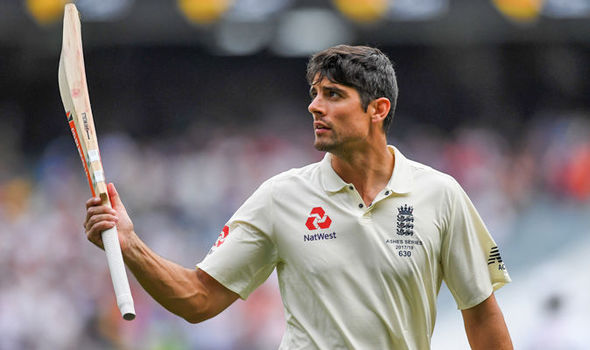 England's all-time leading run scorer in Test Cricket and one of the greats of the game, Alastair Cook, has decided to retire from International Cricket at the end of ongoing series against India.
The southpaw has scored 12,254 runs for England in the longest format of the game and remains the only England batsman to have entered the 10,000 run club.
Cook made his debut for England in Nagpur way back in 2006, scoring an unbeaten century in the second innings to save a vital Test Match for England. He also captained his side for a record 59 Tests and under his captaincy England won tours of India and South Africa.
The announcement of Cook's retirement comes after England have sealed the series against India with 1 Test to go and the final test at Oval would be Cook's last appearance for England on the cricket pitch.
England would like to make the 5th Test memorable for one of their best batsman ever by winning his farewell game. Cook will continue to play for Essex next year.