When Jasprit Bumrah made his international debut, not so long ago, in 2016, he had only two main weapons, his unorthodox action and the weird angles that he would create with that action which would deceive the batsman. Since then he has had quite an exposure in the international circuit and batsmen from all over the world have tried to figure out his weakness and to get accustomed to his action, yet Bumrah has remained a step ahead than them all, because he has constantly been working on the weapons in his armory and emerged as a better bowler with every match he played.
Bumrah has risen in stature with great speed and has become the captain's go to bowler. First his lethal delivery was the Yorker which he mastered with the help of his Mumbai Indians teammate Lasith Malinga. Additionally, he has developed his own variations of slower deliveries the best of the lot being the off cutter which he would bowl without compromising on his arms speed which would be extremely deceptive and hard to pick.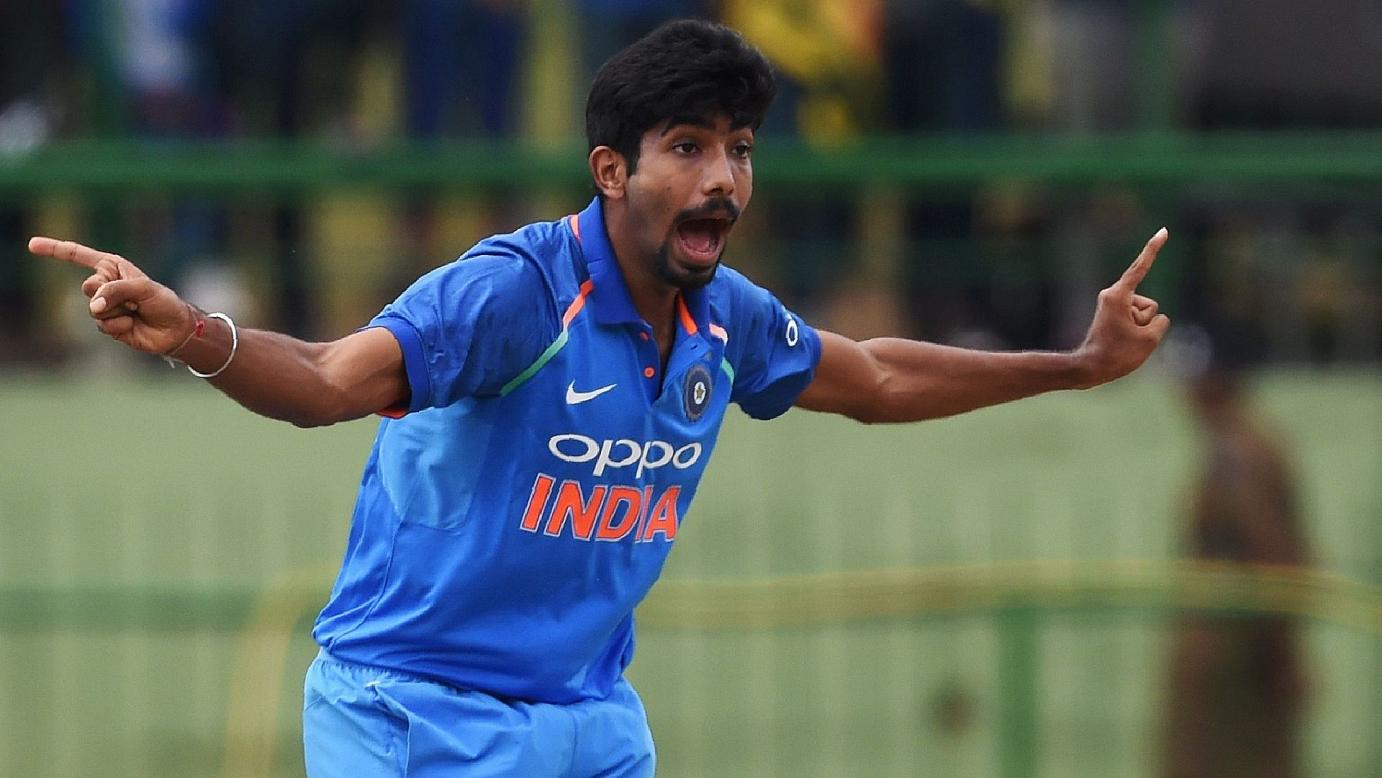 That reflects on the character Bumrah is on the field. When Mohammed Siraj made his international debut and was taken to the cleaners by the Kiwis, it was Bumrah who stepped up to console him and probably calm his nerves and make him realize that one can only get better from such experiences. Bumrah is himself new to the international cricketing arena yet he chose to do that and that's what defines the man, his ability to take up new responsibilities and executing these responsibilities to perfection.
In Bumrah, India finds a rare entity of Indian Cricket, an outstanding death bowler. In fact, Bumrah has bowled more than one third of the death overs bowled by Indian bowlers since his debut last year, a stat which reflects the amount of confidence skipper Virat Kohli has on him. Having an unorthodox action definitely helps but having an attitude like Bumrah makes him a special player and that is what has helped him to create a special space for himself in International Cricket.
While batsmen often use the pace of bowlers to score runs in the death overs, Bumrah is spot on with his variations in length and pace, so as to make the batsmen struggle for runs. That is one of the reasons why Bumrah has succeeded on all kinds of wickets- whether slow and sluggish or absolute belters. Only one bowler has taken more wickets in T20I than Bumrah since his debut- Afghanistan's Rashid Khan. Bumrah is only maturing with every match he plays, and taking the injuries out of consideration, this might be the beginning of a rather monumental and illustrious career ahead.
With his outstanding performance in the limited overs series against New Zealand, it feels as though Bumrah has announced that he is ready to go one step up the ladder and don the Whites for India and although that might be a very different challenge altogether, Bumrah will strive for improvement in his performances.
---